Simplest EMR in the world is Paper
So, we built the tech that can convert paper-based workflows into a custom made EMR for you. Cutting-edge tech that makes the impossible, now possible.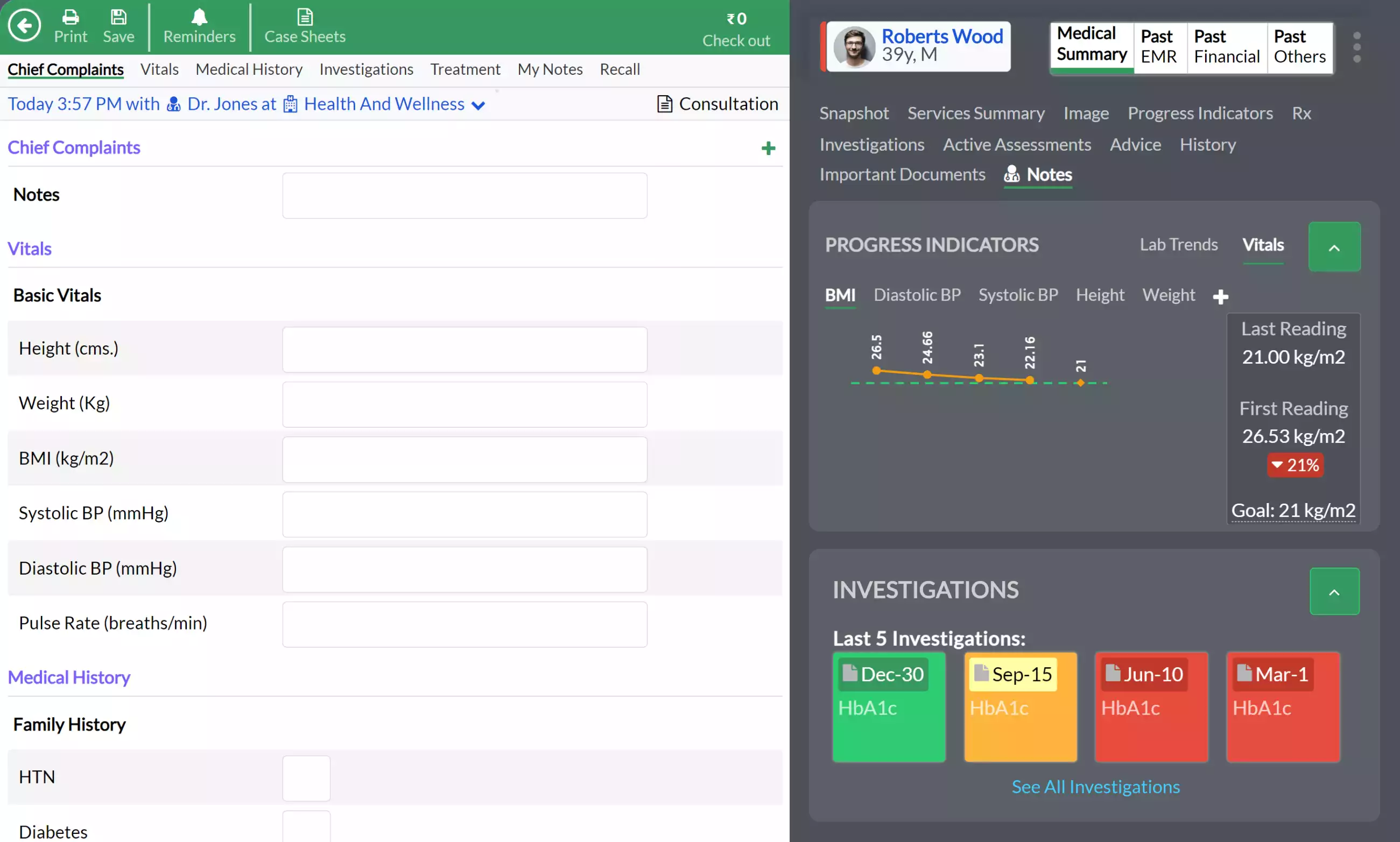 The most loved NABIDH connected platform in Dubai.
What is common between these Dubai based clinics: Biolite Clinic, The Bridge Learning Center, Cavallo Clinic, Cemedipp, Frame Clinic by Sarah Battikha, Getchecked Clinic, Golden Smile Dental Clinic, IV Wellness clinic, AL Rigga Dental Clinic, La Estetica Clinic, La Lera Aesthetic Clinic, Wax & Go Laser Clinic, Platinum Medical Center? They all switched to Clinicea for growth.
Prep up with Automated 1-Pager Medical Summaries.
The EMR module scans through all the medical records of a patient to identify pre-conditions, PMH, ongoing Rx, important trends in investigation results and more. Everything is combined to present to you an automated medical summary. Available as soon you open a patient's chart. Fully customisable – so that emphasis can be laid on what matters to you the most. Download the entire summary in a click or email it directly to the patient.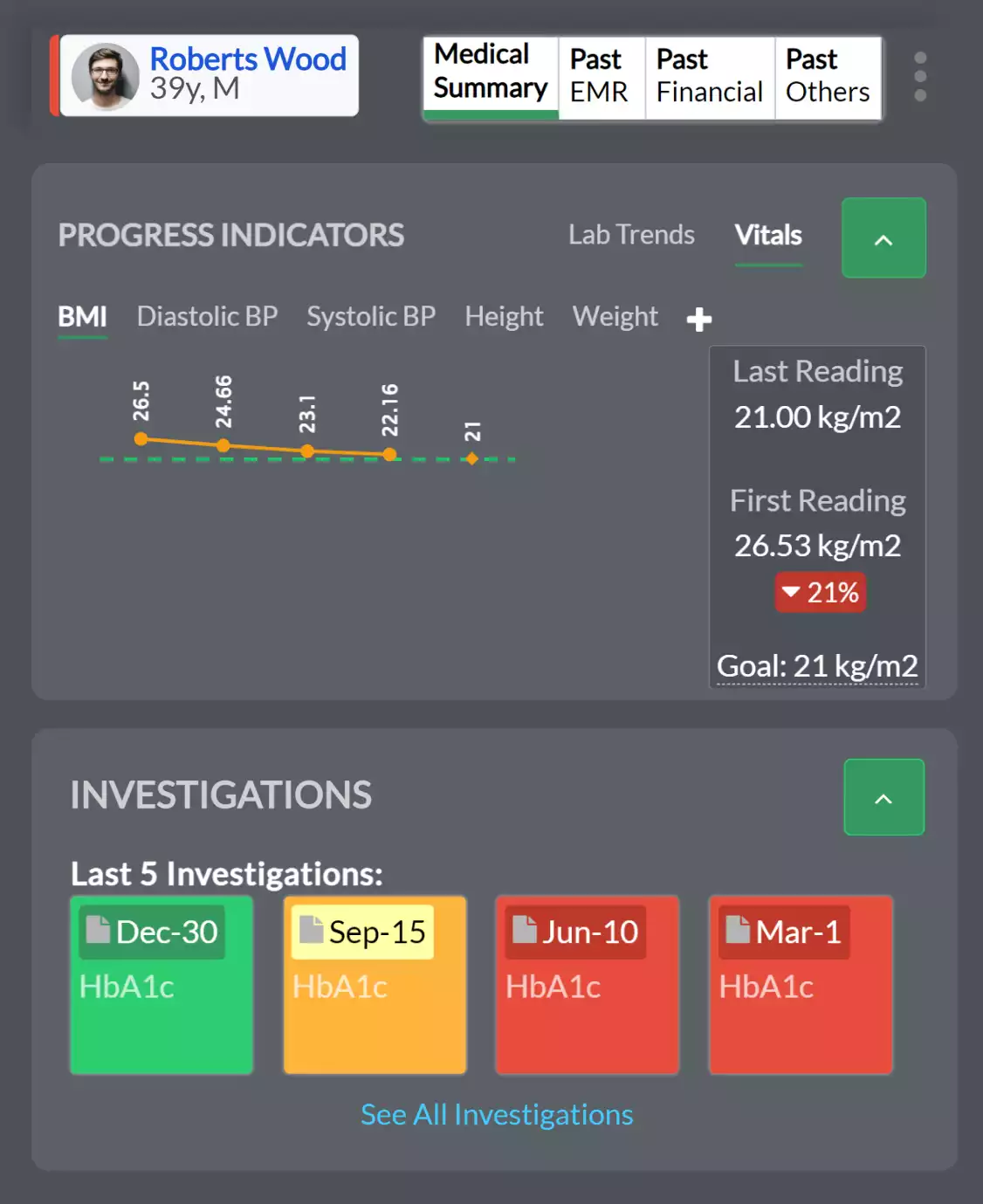 Do side-by-side visit comparisons and spot treatment plan changes.
You can visually compare progress for a patient across visits. In-built clinical intelligence ensures that you always compare apples to apples. This ensures you arrive at meaningful analysis, without complications of filtering and sorting. Track progress intuitively at the click of a button.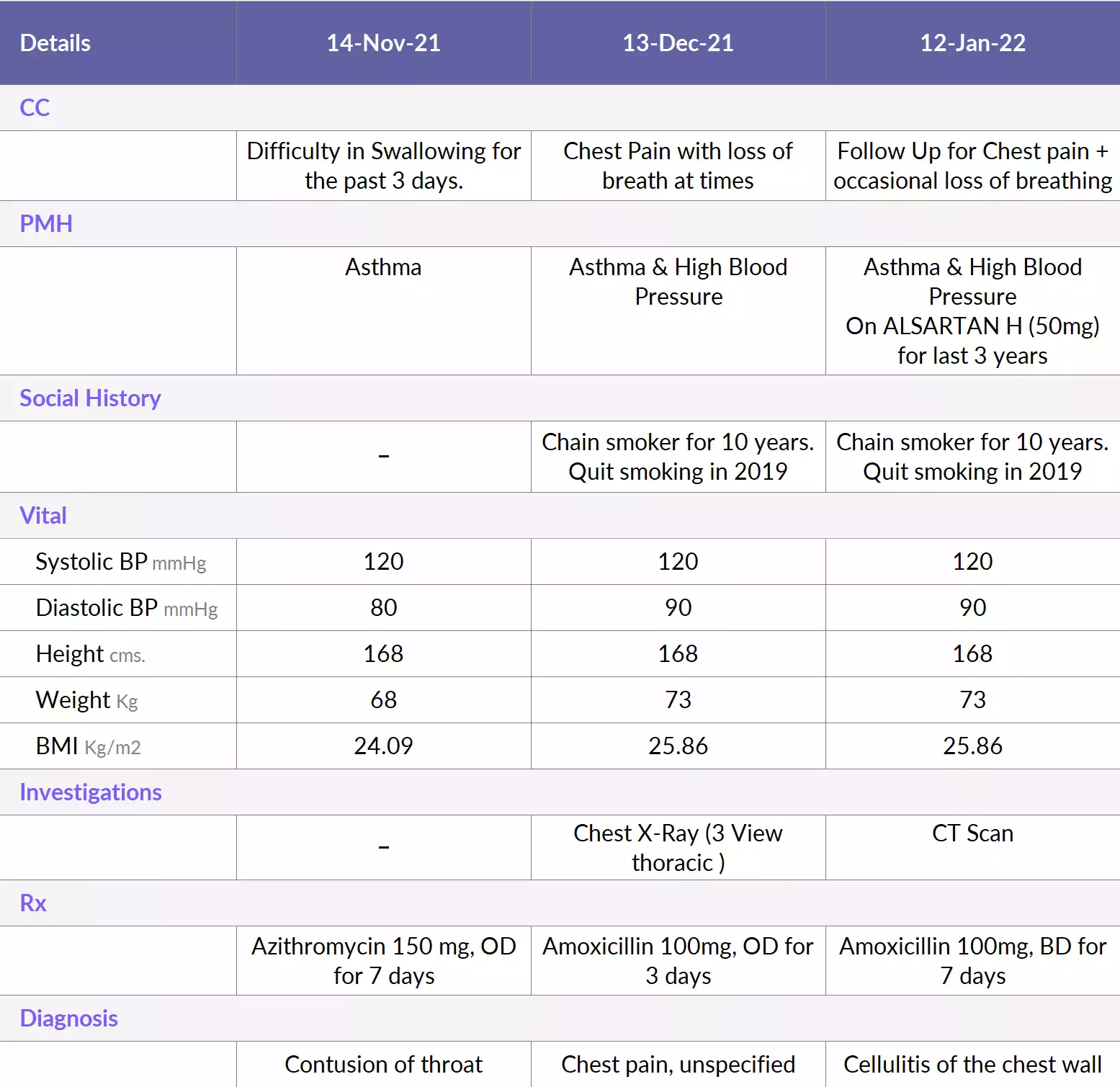 Why your Clinic needs a DUBAI specialised clinic management platform
This list is endless as we understand the little things too such as support for Ramadan Holidays on your Scheduler, auto validation of Emirates ID to ensure data accuracy and more. You get all of this while being on the cutting edge of technology with Virtual assistants, Next-Gen Patient portal, WhatsApp Integration, Zoom for video calling and on and on.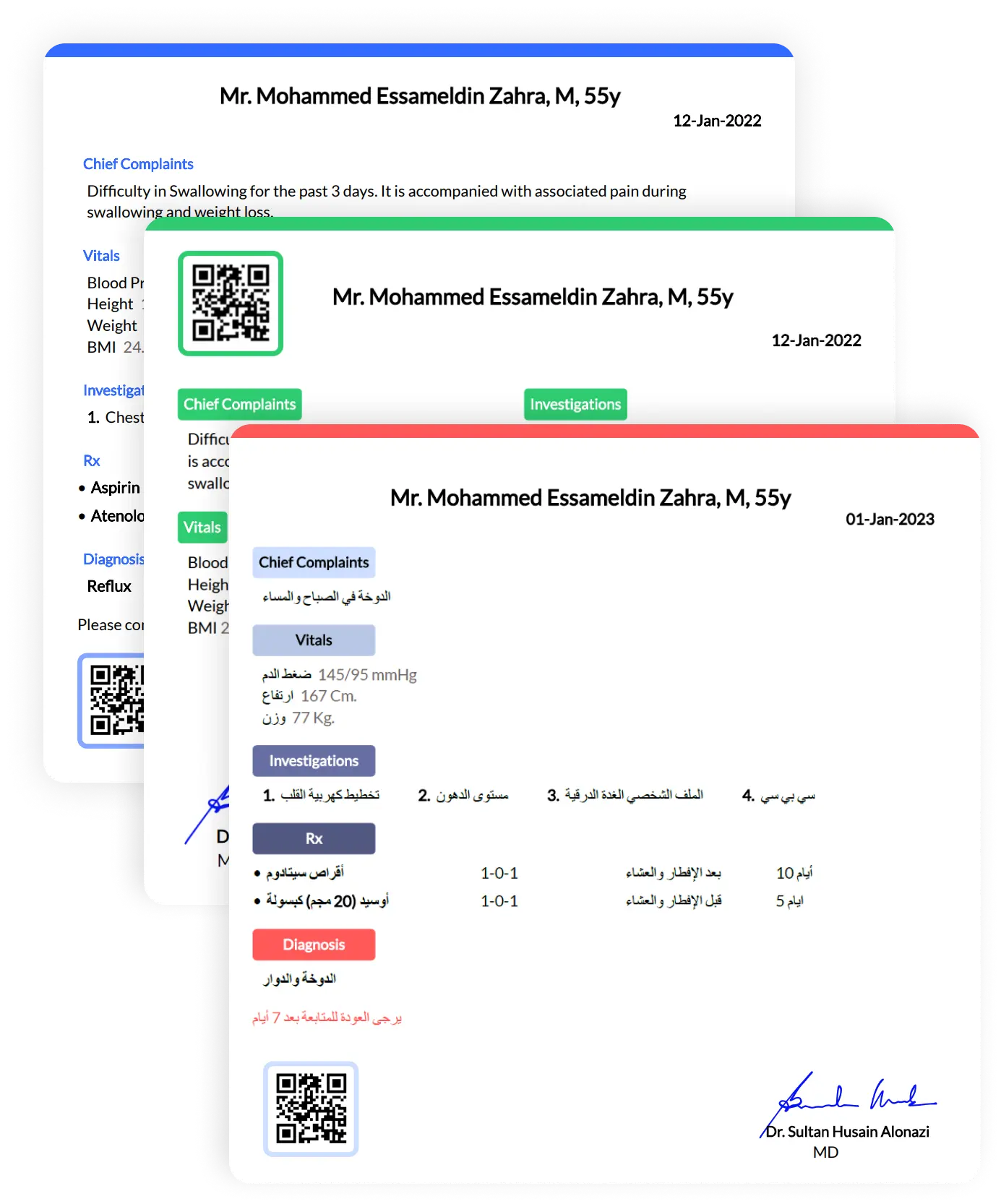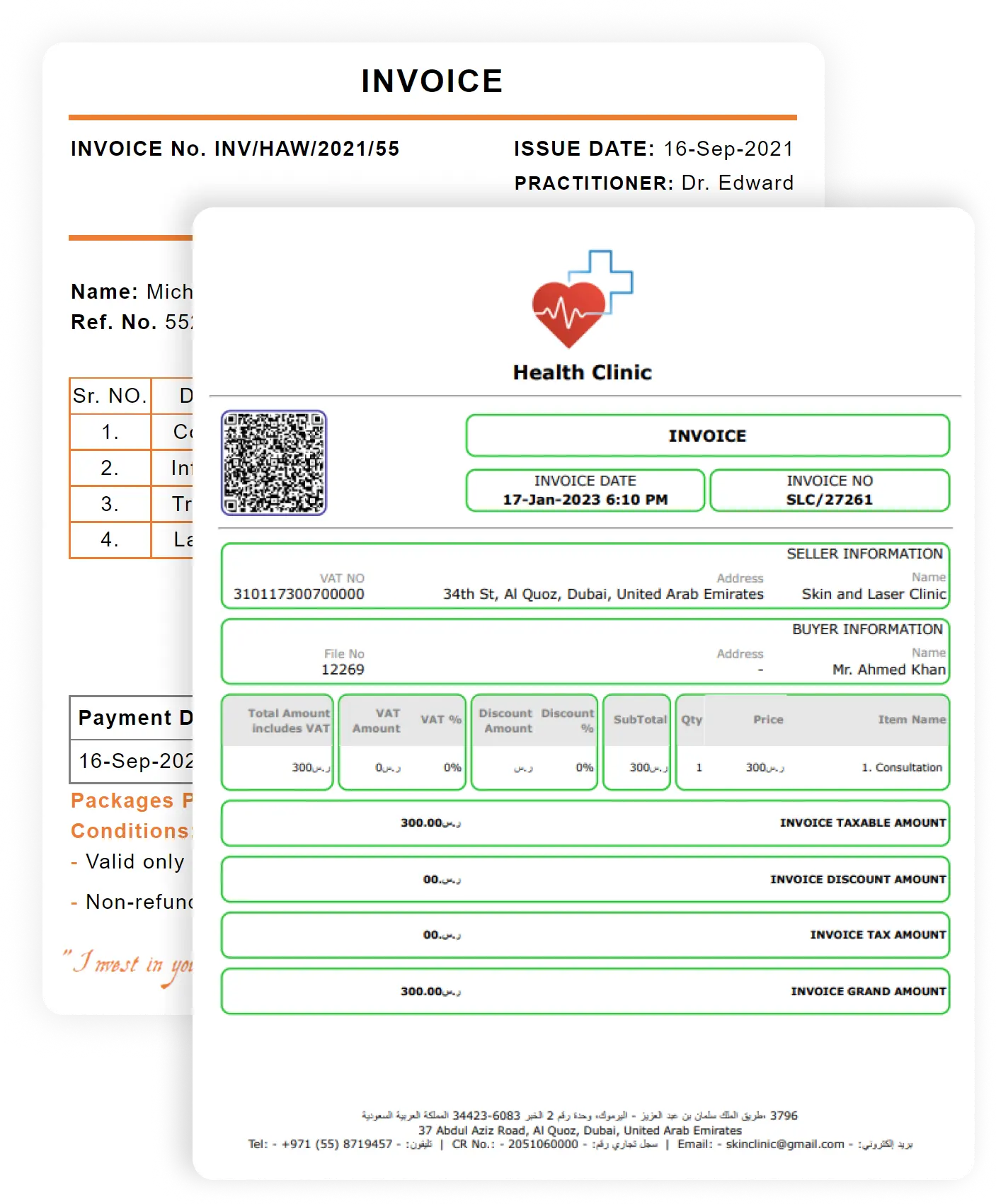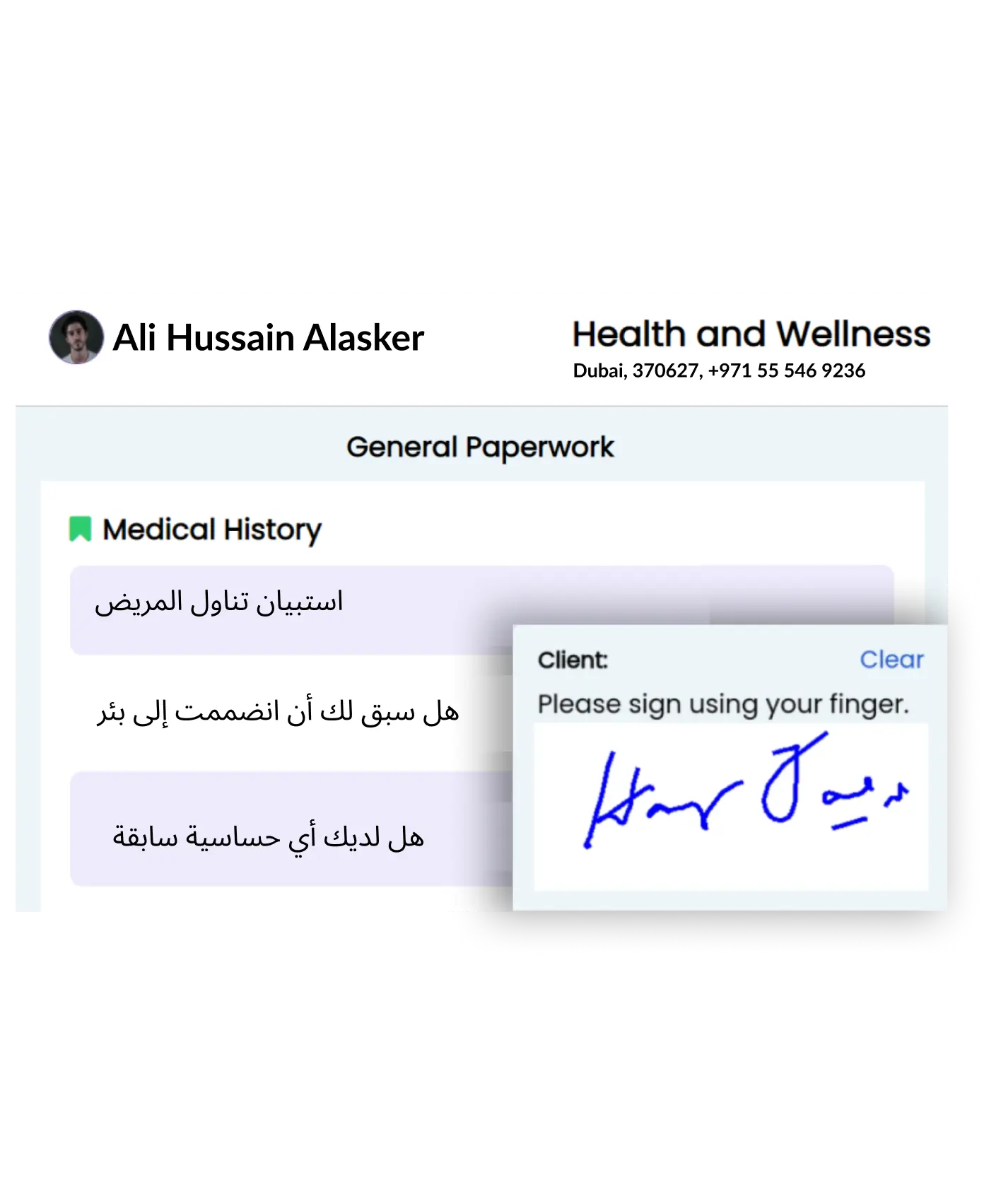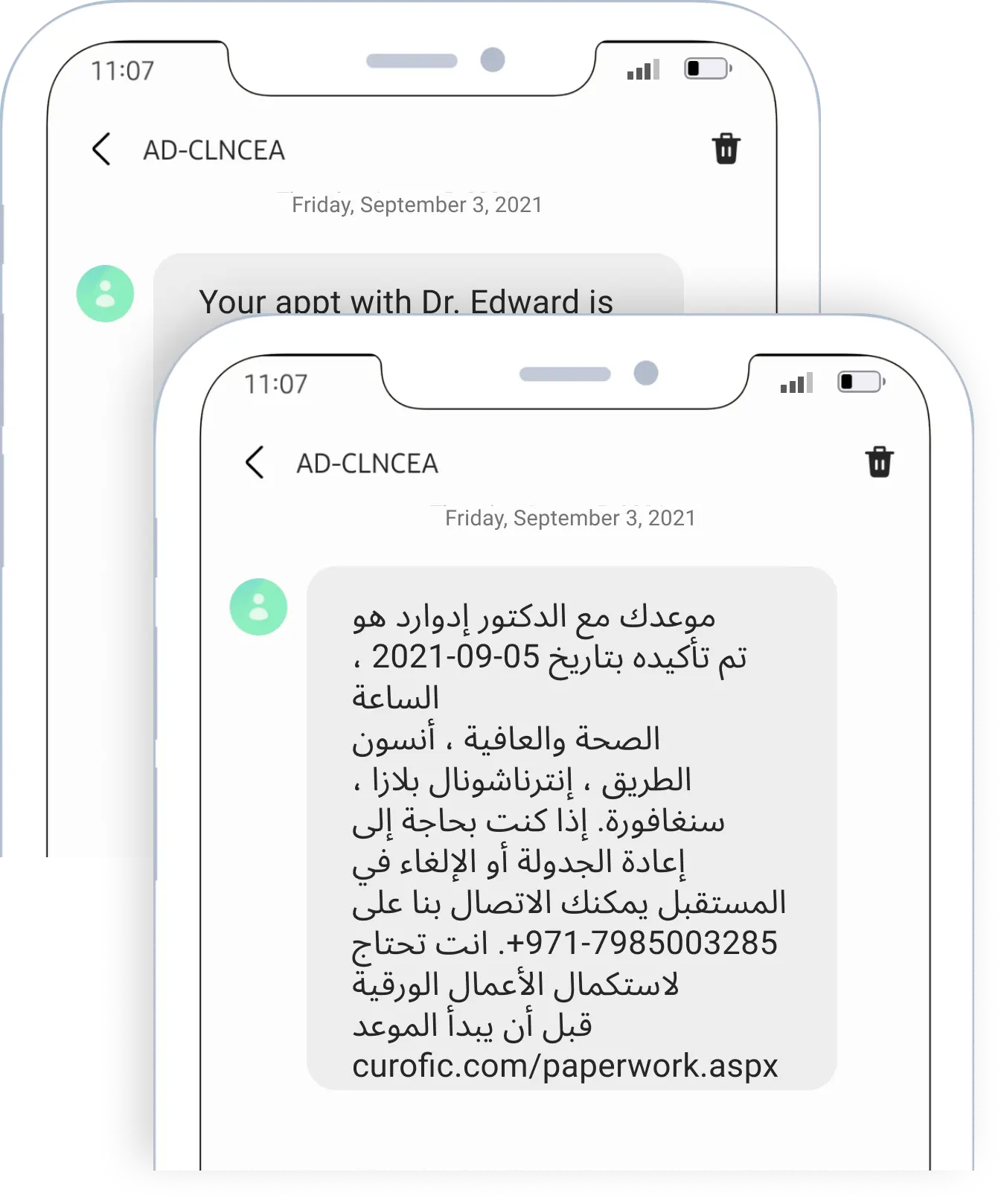 "Built to run for you in Dubai. Loved globally across continents"
20+ Specialties, across 6 continents, switched to Clinicea for growth.
I would like to express my appreciation to all Clinicea Team, they been very knowledgeable, professional, supportive and flexible during this 3 years of service. Clinicea really organized and controlled properly the process of managing the patients bookings and records & also systemized and Monitored the accounts in a professional and easy manner at the same time.
Sonia Abbassi, Administration Manager, HYF Clinic
The Signup Offer
Getting connected to NABIDH is as easy as 1-2-3.
1.
Our specialist ensures a DHA agreement is immediately put in place for you. Gets production ID's generated from NABIDH for your clinic. Assists your Clinic Representative in migrating data from your existing system. Sets up your NABIDH compliant Clinicea account.
2.
Clinicea's NABIDH specialised technical team steps in. They generate all the NABIDH required HL7 messages on behalf of your clinic. Everything is handled by them end-to-end. Takes your clinic from Build-to-Staging-to-Masking.
3.
All your clinic's team members get trained by our experts as per NABIDH protocols. Clinic workflows are practised in Clinicea till everything is perfectly setup. Your Clinic is listed on the NABIDH website and gets confirmation of NABIDH compliance.
Cost to you is AED 99 per Practitioner, per month. That's it. No training, setup, onboarding, or any other charges.