Medical Specialties
20+
supported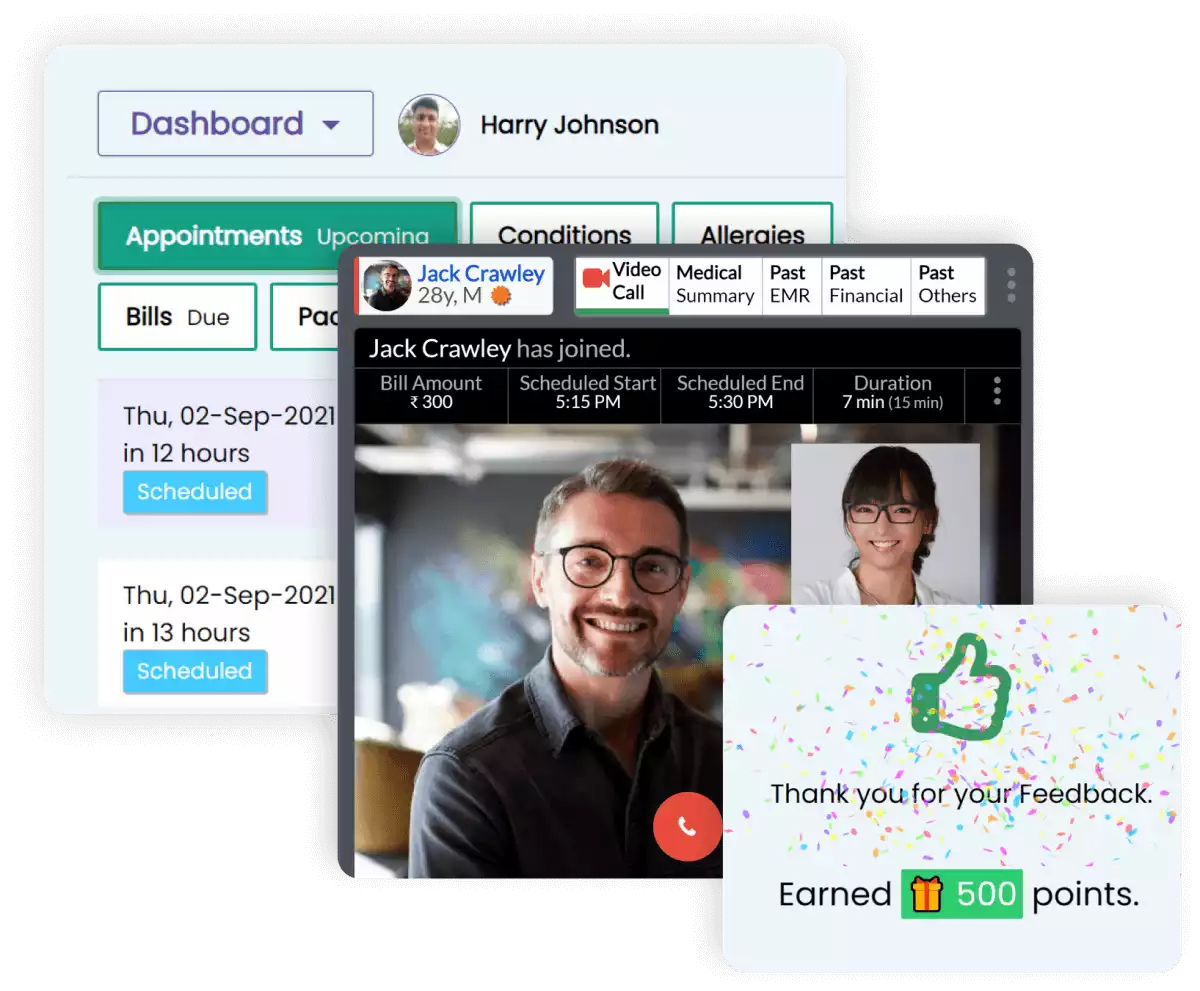 Cutting edge Clinic Management
Founded in 2012, Clinicea is a clinic management platform on the Cloud. It is owned by Technolarity, Singapore.

Clinicea is led by a team of healthcare technology veterans, who have built numerous EMR platforms the world over, for almost 2 decades. The team at Clinicea is obsessed with how to make things easier and simpler. Backed by revolutionary tech that can digitise paper-based intake and consent forms, Clinicea can create a super specialised EMR for you.

This approach to being easy and customisable has helped us reach 20+ specialties across the globe. Talk to us and see how our comprehensive platform can be of use to your clinic.
No-Debt. Net Profitable. Here For The Long-Run.
We love designing clinic management products. To keep doing what we love, we need to sustain ourselves. Remain healthy. Live a lifetime.
This is why we have never done free plans, nor plan to. We have no debt. The subscription fee is the only revenue we draw on. We built it up responsibly, and are profitable.
Why we started Clinicea
As a team we have exclusively worked on Healthcare Technology since 2004. Clinicea got founded in 2012. Let me share the story behind the founding of Clinicea.
In 2012, we were piloting a new EMR product. The pilot was being done in Peerless Hospital's OPD. Late afternoon, we went in to observe one the GP's involved in the pilot.
He had quit using our EMR within the hour. Using pen and paper he was averaging 5-7 prescriptions an hour. 40+ Patients in a day. We requested him to give our EMR a try. To which he said, "help me write prescription as easily as I am used to and I will use your software".
His prescriptions had the typical chief complaints, medical history, investigations, Rx protocols, follow-ups. All of it in free-hand. The order of sections was not consistent. Data being handwritten, had no particular structure. Everything was fluid. Very simple for him on paper. Impossible to achieve in any known EMR to us.
By this point in life, we had already spent 8 years building EMR's. Yet, we left his room, knowing this pilot was over. We had no answers to what he needed.
That was the Eureka moment for us. We needed an EMR that can replicate paper. That is fluid enough to change on a case to case basis. Quick enough to complete in 1-click in most instances. With clinical intelligence built-in to understand what the data means. Something a paper can never do.
We got it done, and launched just the EMR in 2013. No clutter, no complexity. Flexible to design it just the way you want. Intelligent enough to understand the clinical concepts behind each data point. We were proud of it. But validation came, when this simple idea to replicate paper found a home in your Clinics. Clinicea spread to 5 continents just by word of mouth.
See live the cutting-edge technologies your Clinic can have. 1-on-1 walkthrough by a Product Specialist.
Customizable EMR

Patient Engagement

Virtual Assistant