Booster shot for your front-desk
All of your scheduling activities, reduced to 1-click.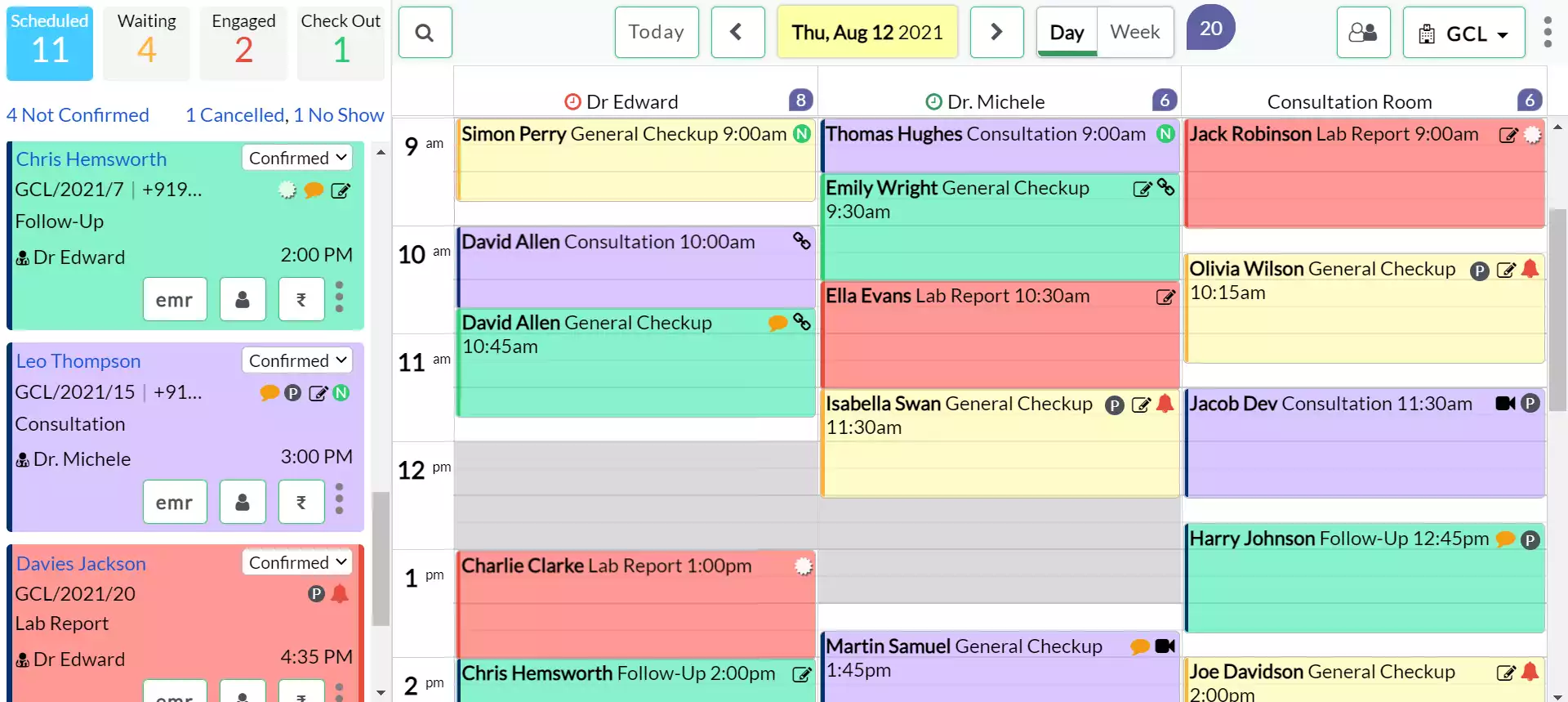 Acquire superpowers.
Do all this in 1 second - see how many patients are scheduled for the day, for a specific doctor, of which how many are New and who all need a confirmation call. And while at it, split everything by service category. Sounds tough? It just takes 1 second in Clinicea.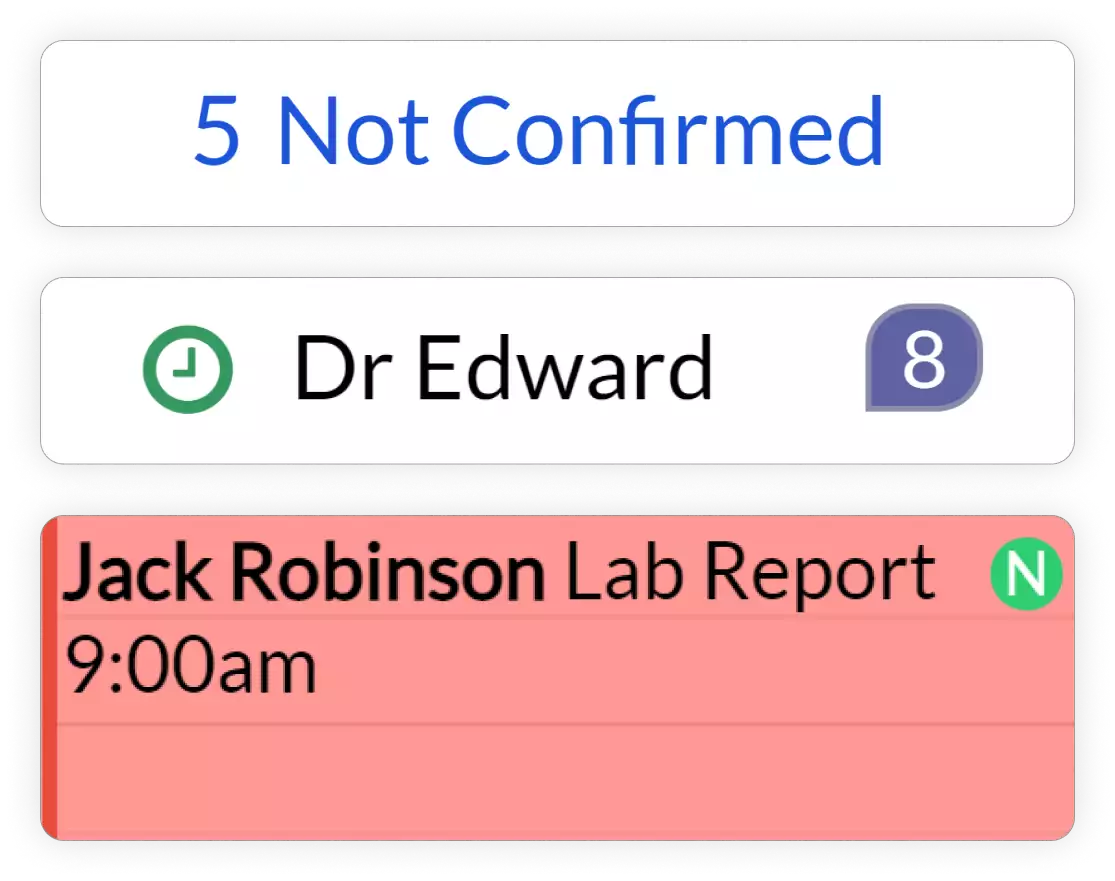 Power up your reception.
All your common functions on 1 screen, in a click. Check client summary, membership plan, bill for services, rebook or reschedule, sell a new package, you name it, all in a click.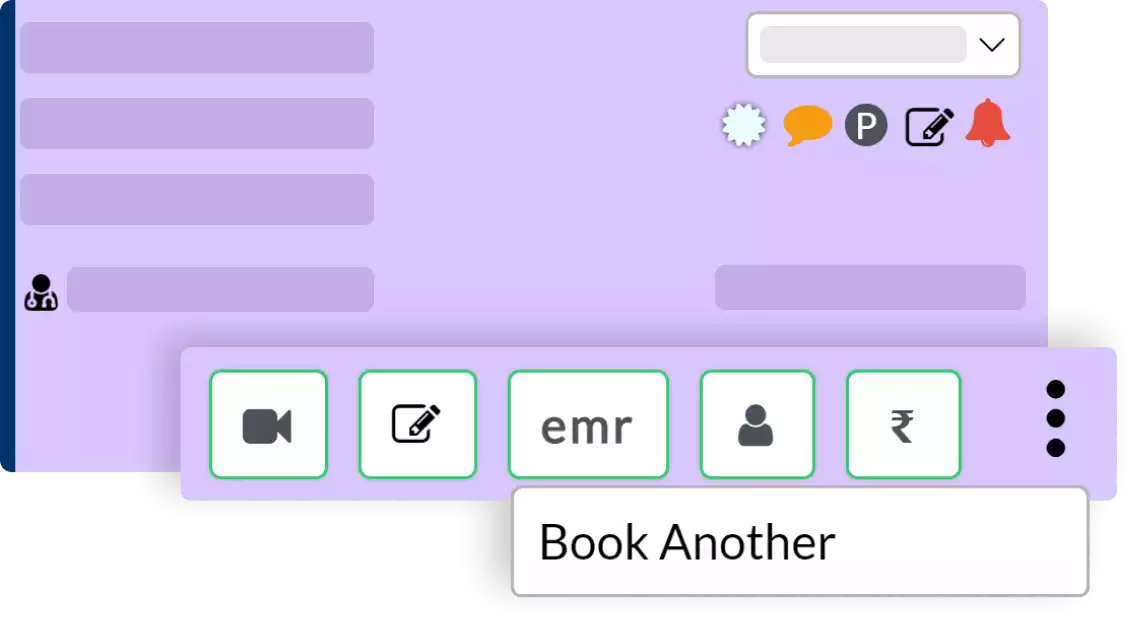 Set it up exactly the way you want.
You can setup staff, rooms, machines, OT's anything you want to appear on the scheduler. And make it appear in the exact order you want.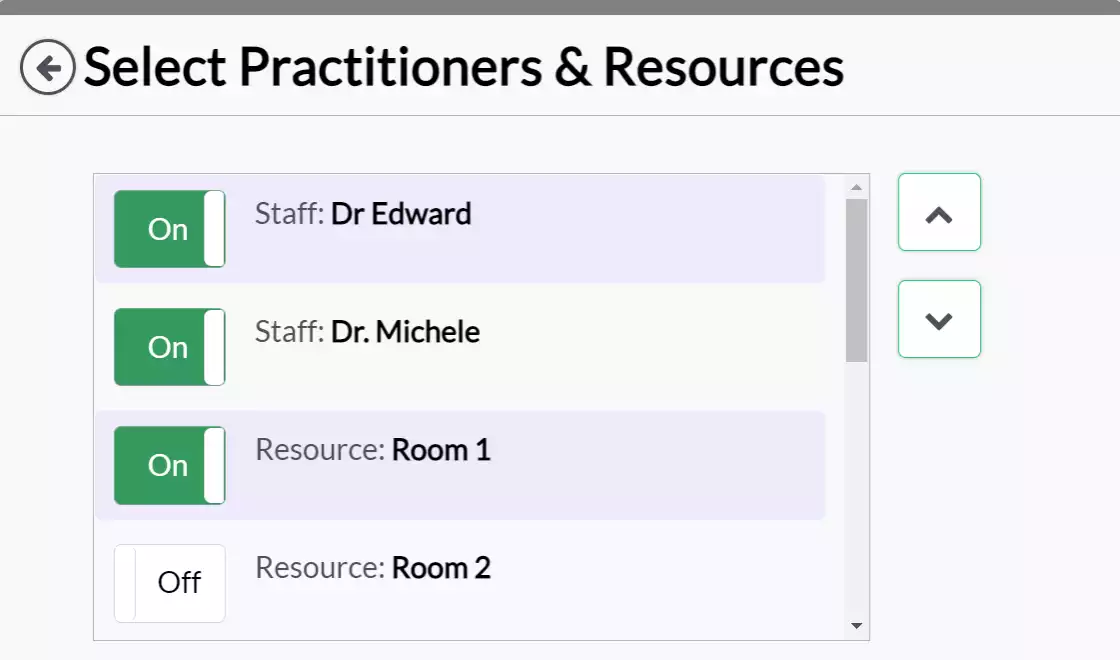 Auto-train personnel with practise.
Configure the resources required for each service e.g., LHR service requires use of IPL1, IPL2 or NdYag1 machines. Once done the front-desk is presented the relevant options only, when making an appointment. No need to remember any rules.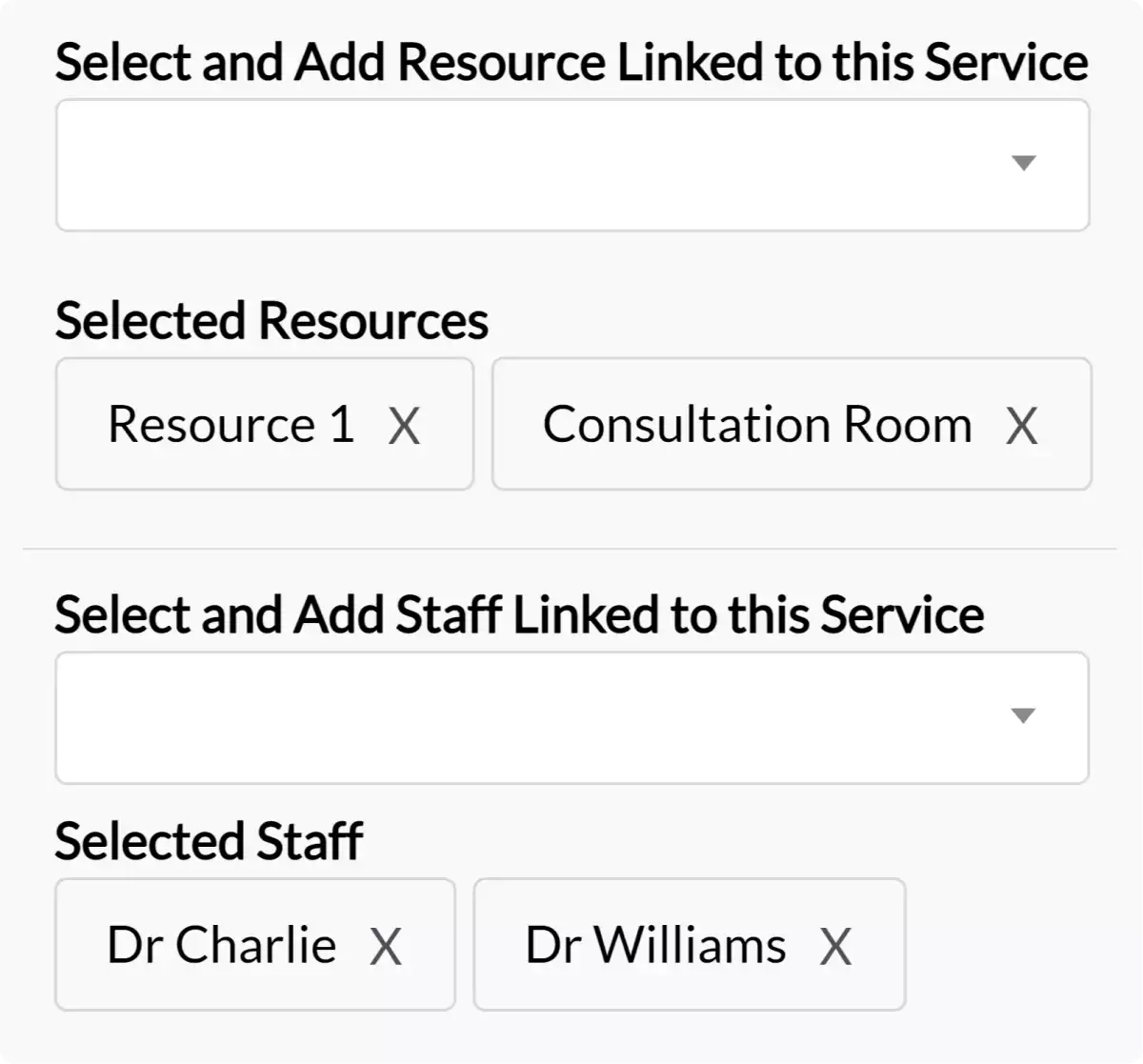 Get Ready for the next patient.
You get an alert as soon as a patient arrives for you specifically in the waiting room.

Enjoy Single Bill & Reminders with smart links.
All appointments of a patient on a given day get auto linked. Even if the appointment was made on different dates by different staff members for different practitioners. Allows for consolidated SMS reminders, 1 click integrated billing and more.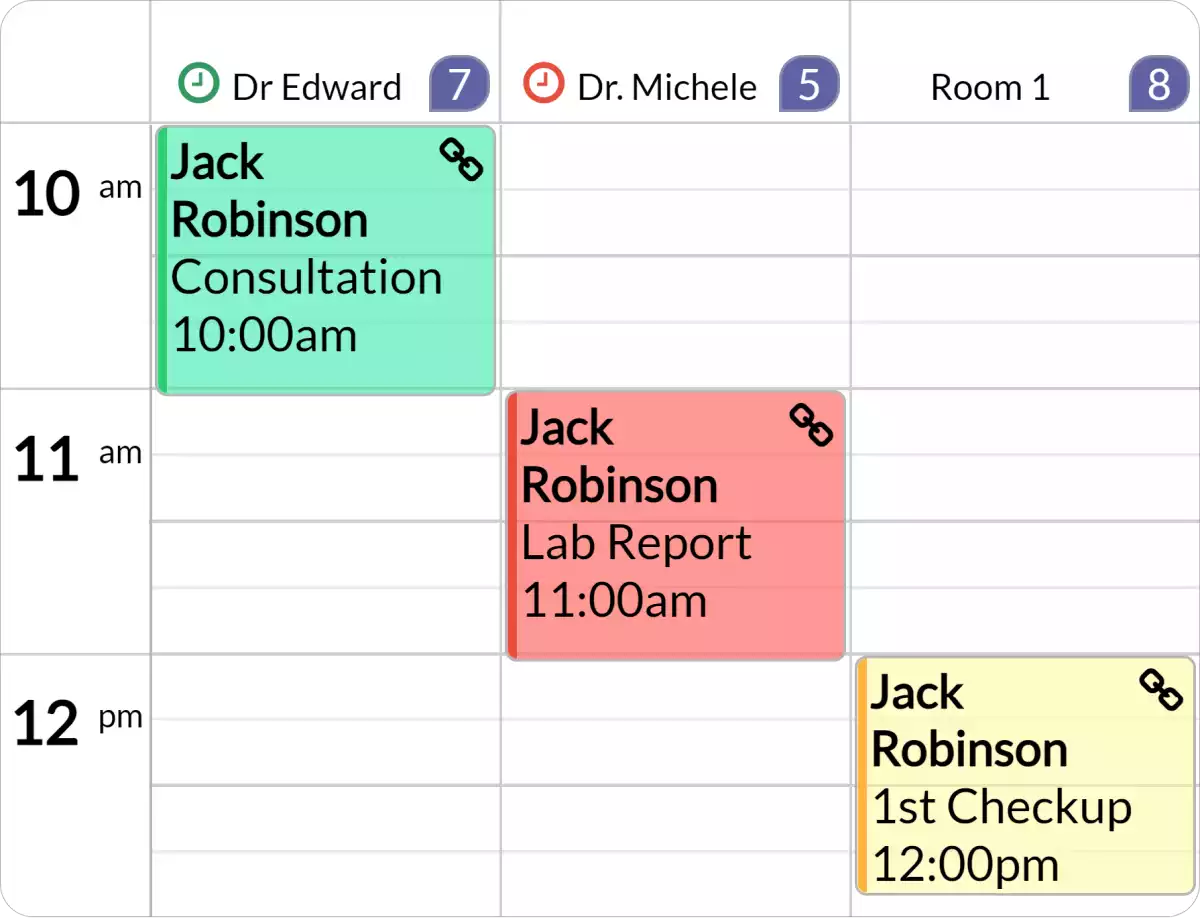 Say no to no-shows.
It does not matter if the front desk marked the appointment as a no-show, or missed out on doing so. Built-in intelligence detects no-shows and reaches out to them to reschedule.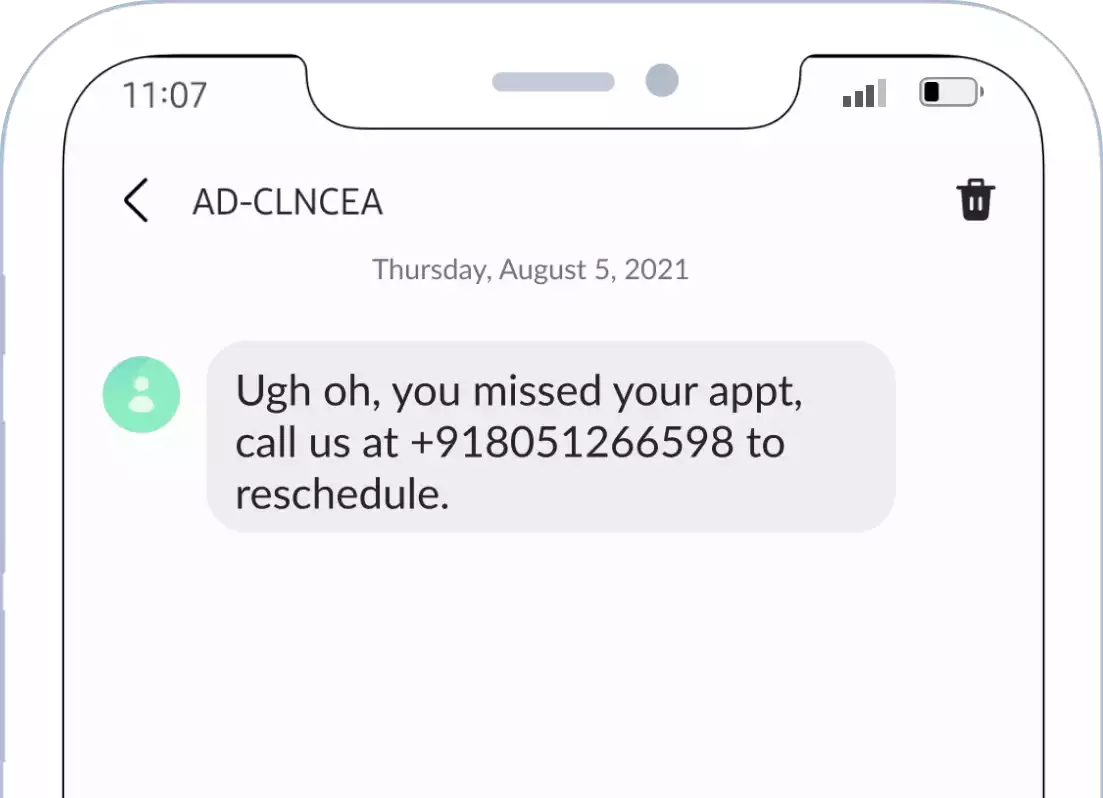 Increase Patient Satisfaction.
You can improve only what you measure. Track and get alerted to patients waiting for too long. Track how long consultations last.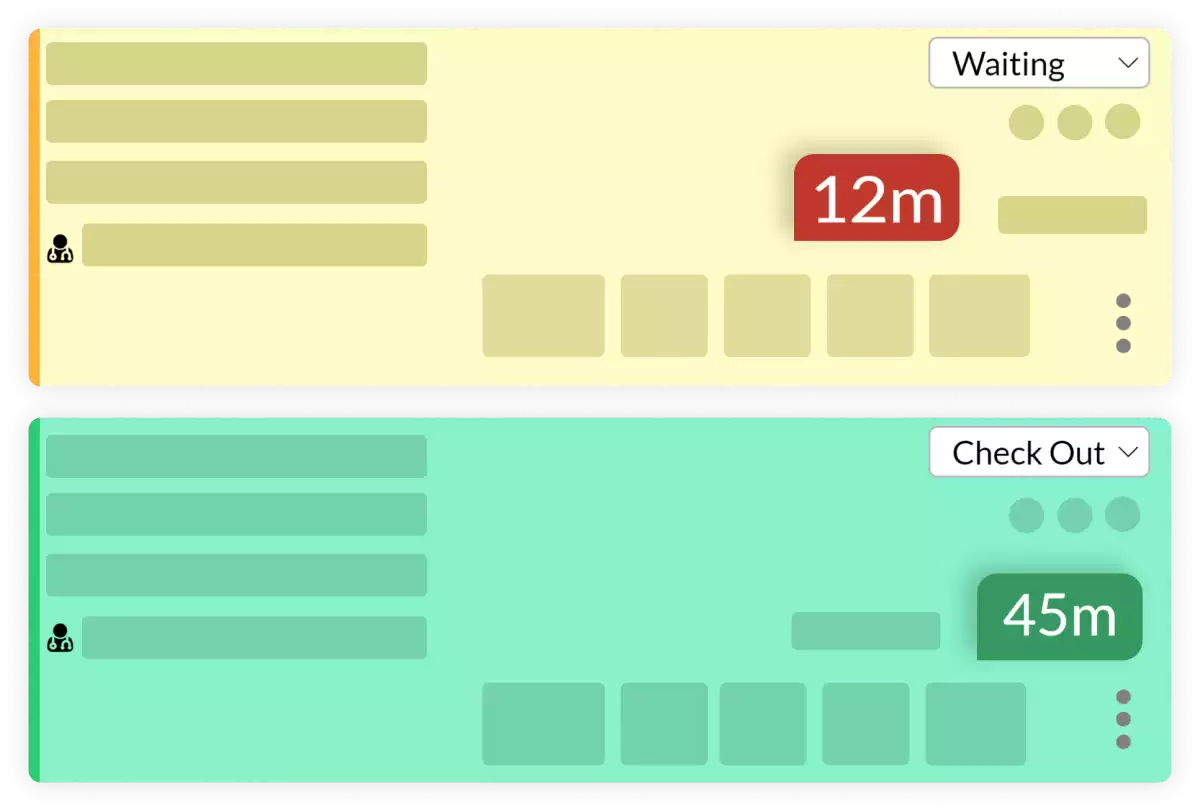 Make Roster Management a breeze.
Log check-in and check-out times. See who all are late. Apply for leaves and block dates.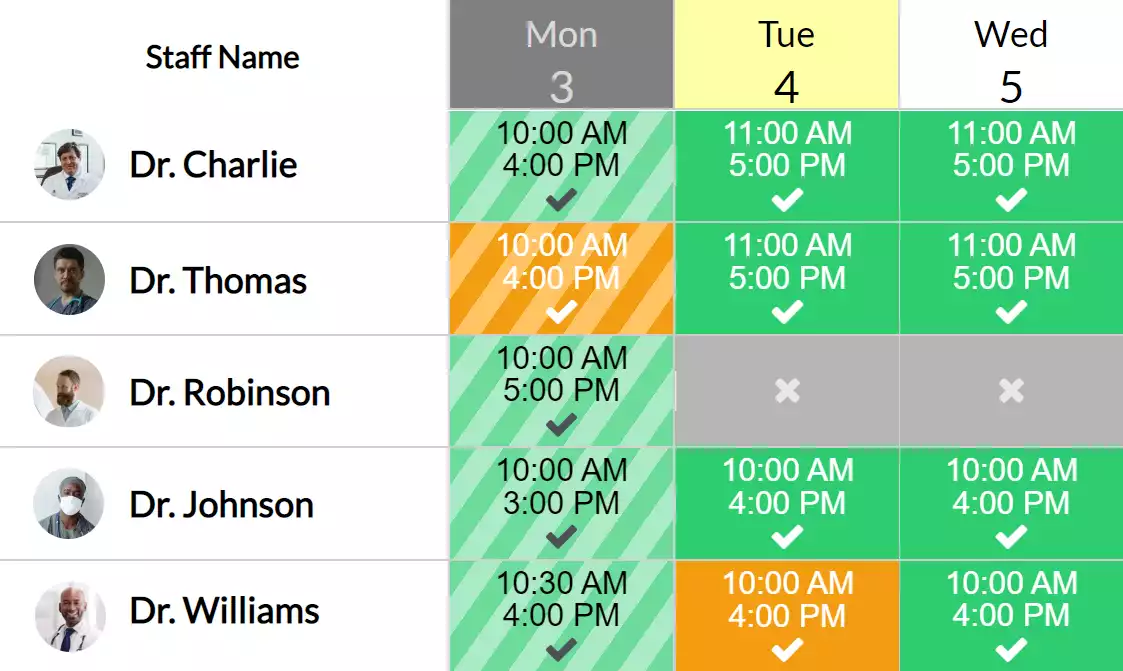 Smart auto-updating of appointment stages.
Clinicea intelligently updates the different stages in the appointment cycle based on the patient activity, even if the front desk misses out on doing so manually.

Track appointments on the move.
Sync Clinicia calendar with your iPhone, iPad, Google calendar or MS outlook so that you can stay on top of appointments wherever you are.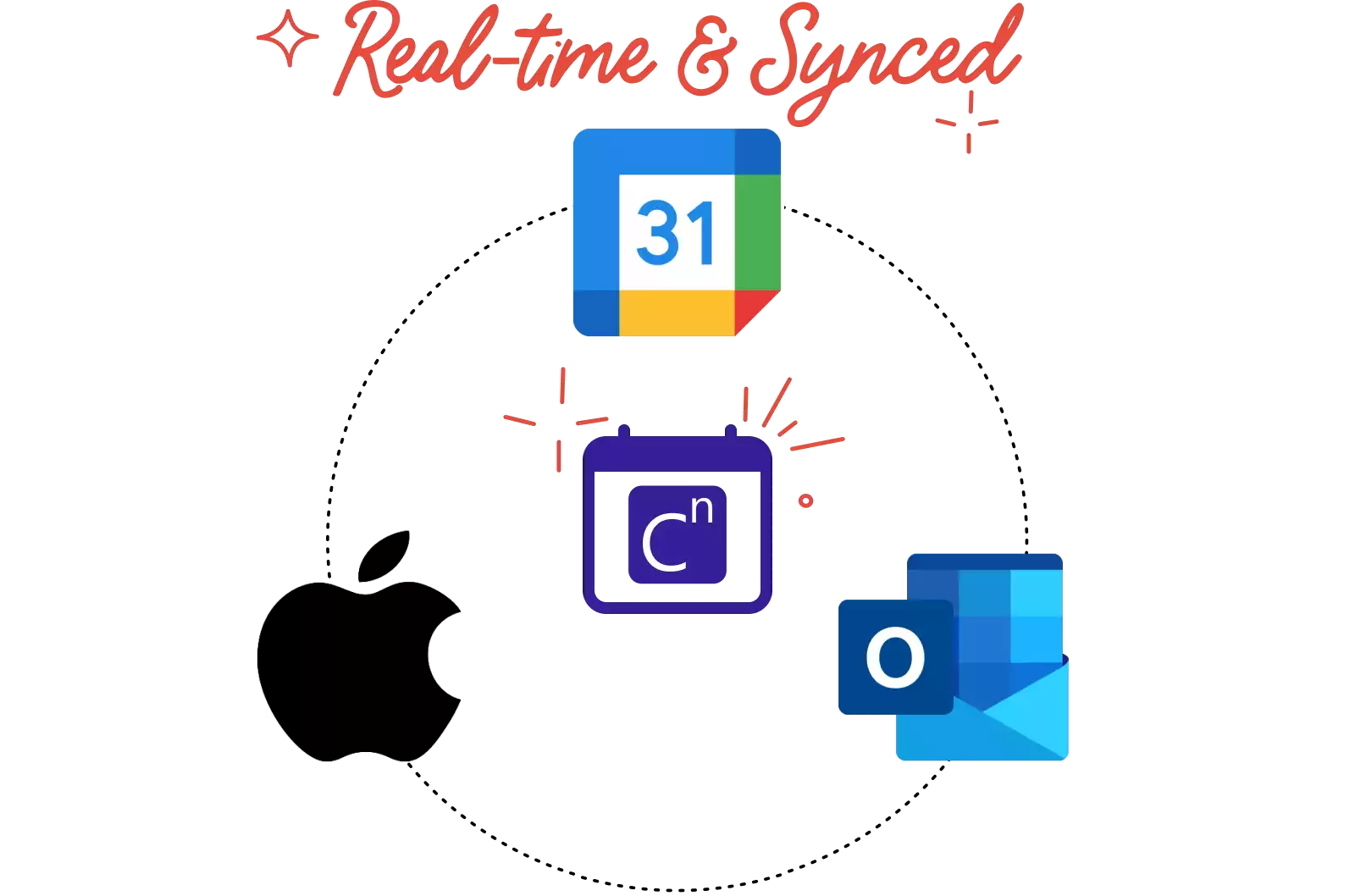 Enjoy complete peace of mind with fool-proof security.
Every move you make, every change you make, we are logging it, for you to review. 😊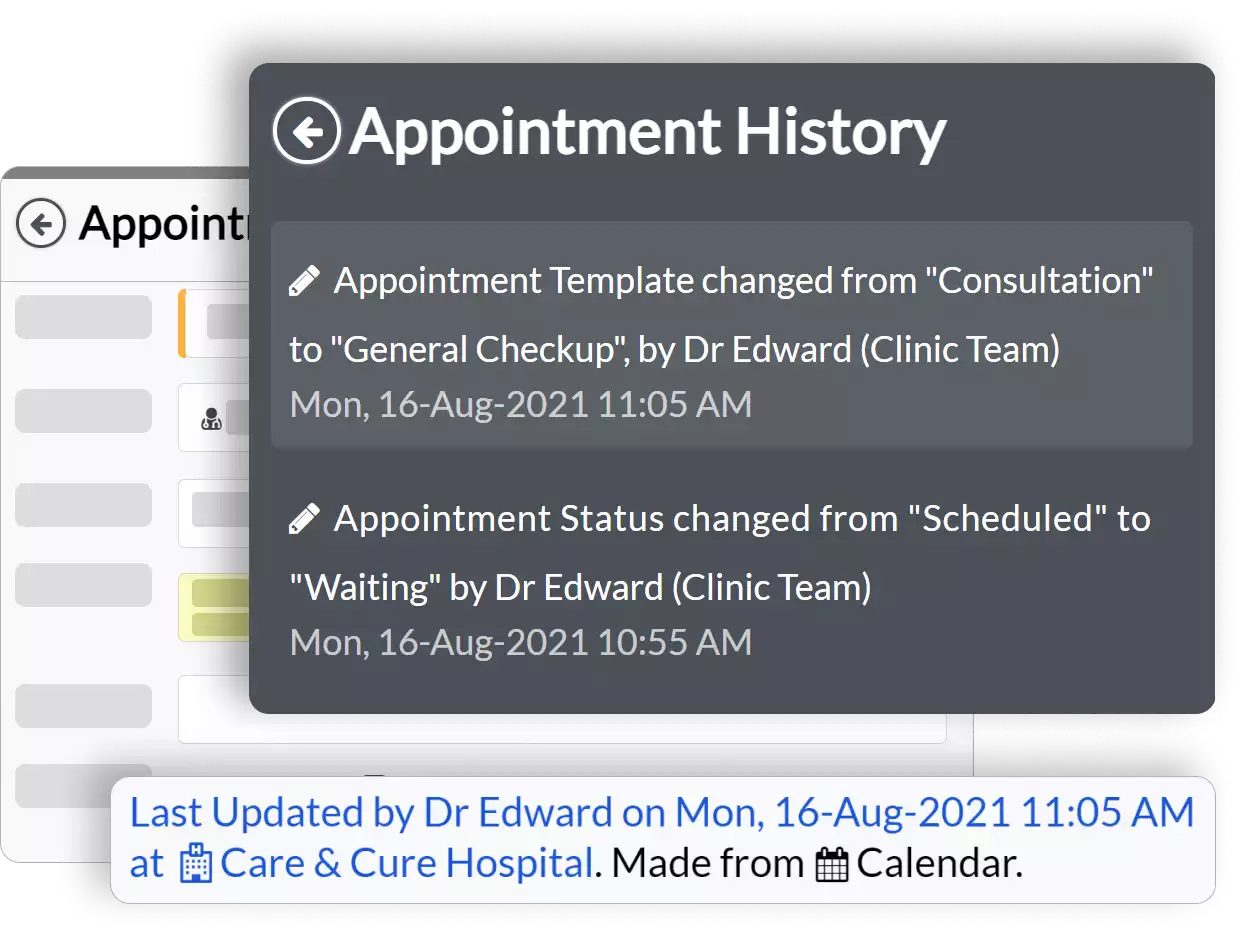 Get re-bookings rates up
Helpful prompts to your front-desk to rebook the patient at the time of checkout.
Convert Leads to Patients
Book appointments against leads too. Conversions take place in the background.
Save time and money
Automated bots can interact with patients to help them confirm or cancel over just SMS.
Patient registration
Register patients while making appointments. Don't skip a beat.
All kinds, all types
Book an appointment over multiple days, or all-day appointments without a specific time.
Clinic Chains
Overlay your appointments across multiple clinics. Jump between locations in a click.
Free up cancellations
You can opt to hide cancelled appointments, to spot free time slots, quicker.
Very, Very, large Clinics
If you have a lot of Practitioners on the scheduler, you can split them in blocks. Then scroll through a block at a time.
1-Click protocols
Just add a service to the appointment. The appointment's color, duration, resource, everything gets set for you.
Super-fast auto completion
Patients are searched for as you type in real-time. Any match in name, mobile no, file no. get picked up for you.
Staff roster, clinic timings, public holidays
Data is pulled from everywhere to prepare your super-fast calendar.
Quicker data entry
Set a favourite service for each practitioner. Have it pre-populated when booking appointments.
New Patients
The N icon on appointments shows you those who are coming in for the very first time. Some extra love perhaps. 😊
Point of origin
Identify if the appointment was made via a mobile app, recall, reception, or online booking.
Reminders & follow-ups
Of-course you can setup automated reminders with multi-tiered follow-ups.
Hard Copy
If you prefer a printout or email of what the next day looks like, that too is exactly 1-click.
Read-only access
You can opt to let nurses and therapists view their schedules without the option to edit anything.
Masking
You can opt to mask the contact details of your patients. Prevents un-authorised access.
Video Appointments
You can book in-clinic as well as video consultations.
Paperwork
Send out paperwork based on the type of appointment.
Online Feedback
Automate collection of feedback for each appointment.
Outgoing Calls
If you have integrated a telephony provider in Clinicea, you can call patients from the scheduler.
Online Booking
Yes, of-course, with integrated payment gateways, self-cancellations and more.
See live the cutting-edge technologies your Clinic can have. 1-on-1 walkthrough by a Product Specialist.
Customizable EMR

Patient Engagement

Virtual Assistant