Easy scheduling built for Clinics who want to build their own brand
Enable online bookings on your existing website. Watch it work 24x7 to fill your schedule.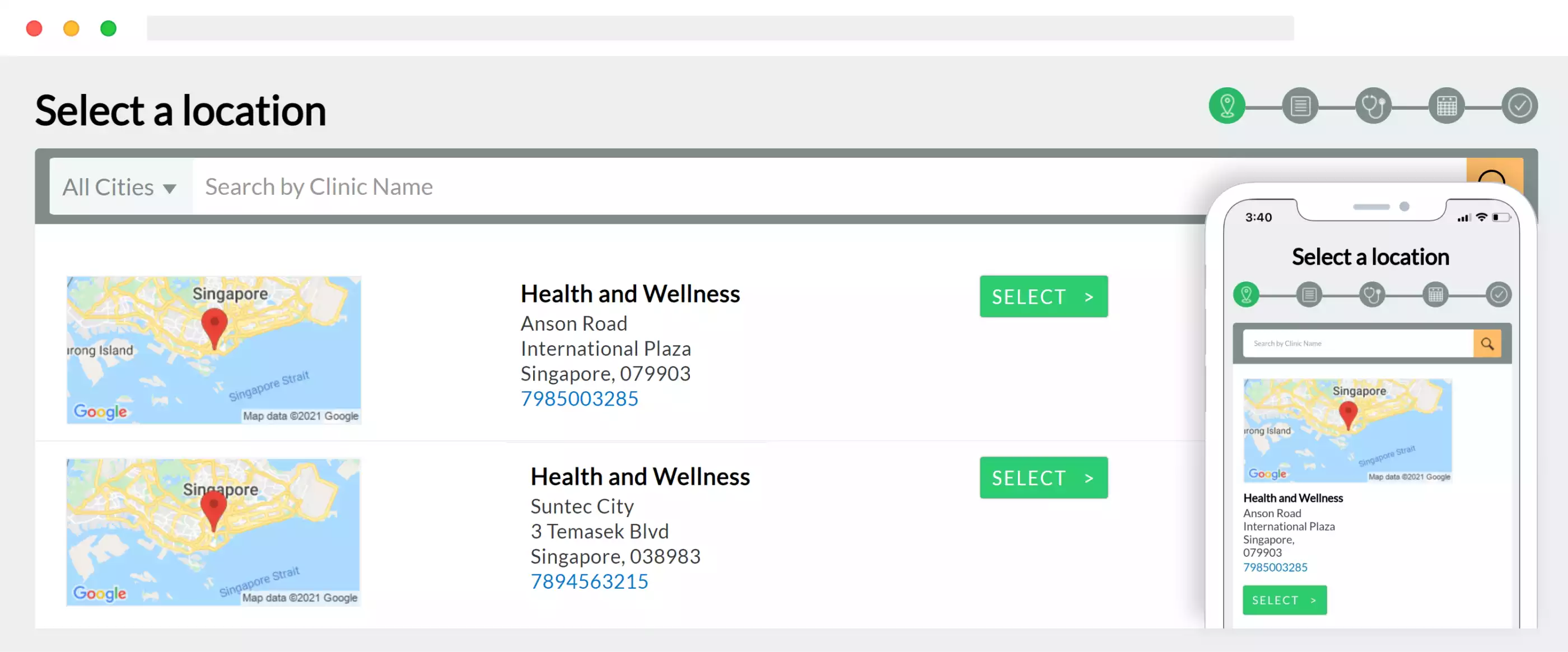 Have your patients come in, without the back and forth.
Self-scheduling is no a longer a wish list for patients, it's the norm and expected. Let patients book against your availability, at any time, using any device.
Setup your own rules
You decide which part of the day, or day of the week, for which services, and at what price you want to make yourself available. Our tools do the rest.
Touchless registrations to speed up your front-desk.
New patients can book themselves in. Your business rules get applied during registration. So the fields considered important for your clinic, always get filled.
Cut down No-Shows
We have the best practises on the right no. of follow-ups, at the right hour of the day. Just switch it on. In case someone is still a no-show, they are auto followed up.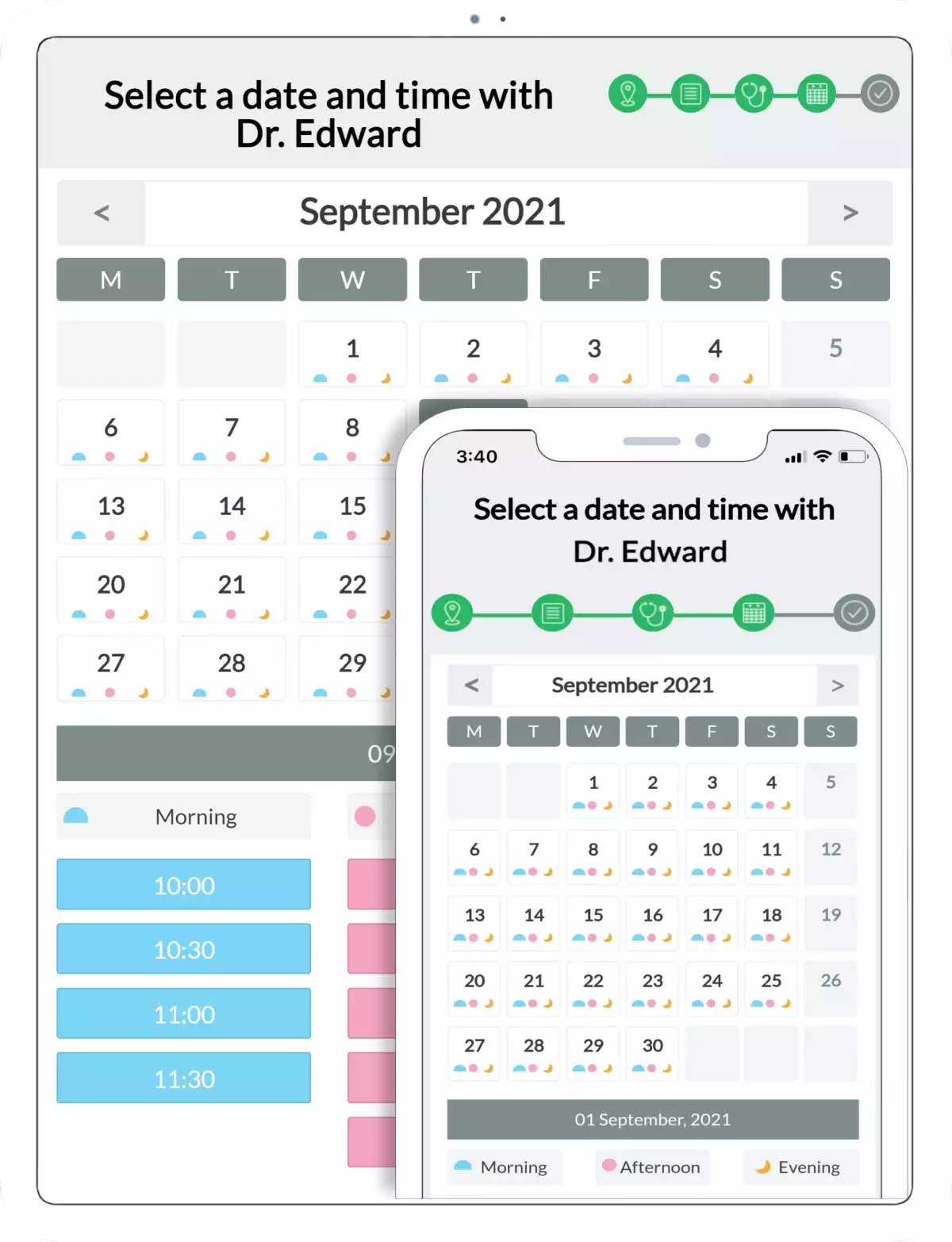 Not just online booking, you get the entire ecosystem.
Patients can use your website as well as 'mobile apps' to book both Teleconsults and in-Clinic visits. 'Virtual assistant' takes care of paperless intakes and consents before the appointment starts. Points are offered after the appointment is over, to collect feedback. Everything gets updated in the 'CallBox' for follow ups.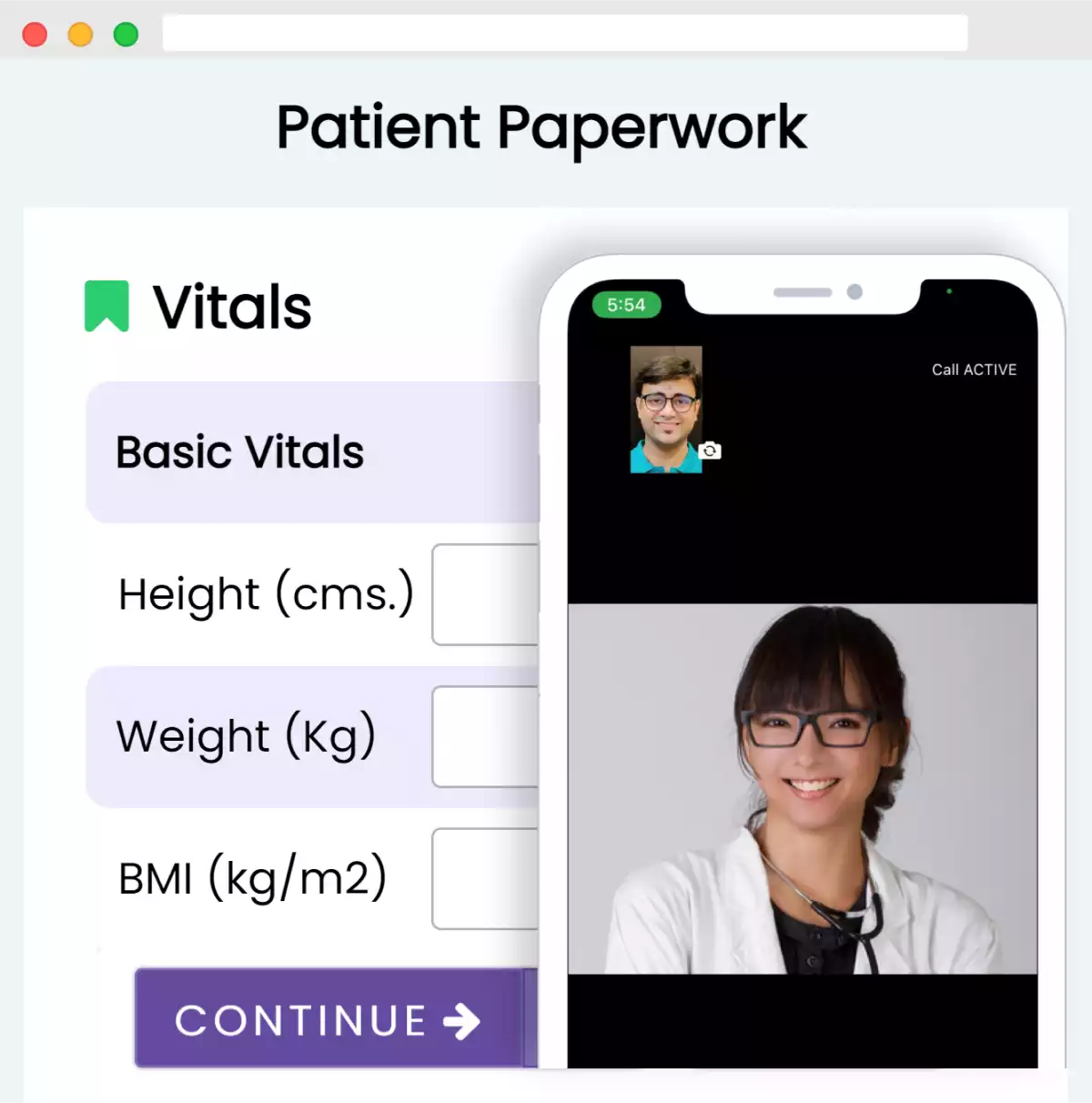 Enable online payments straight to your account.
You can opt to charge the patient for the service being booked, or just pre-authorise the card for later use. You can also setup cancellation rules and auto-charge for it.
Make it easy to reach your Clinic
Comes integrated with google maps. Your patients get to see the clinic location and in a-click get directions to it.
Build your own brand
Your availability, being booked by your patients, on a 3rd party listing website, which then goes on to charge you a premium to list you higher on their search pages? Why not build your own brand off your own website using our white labelled, embeddable booking tools.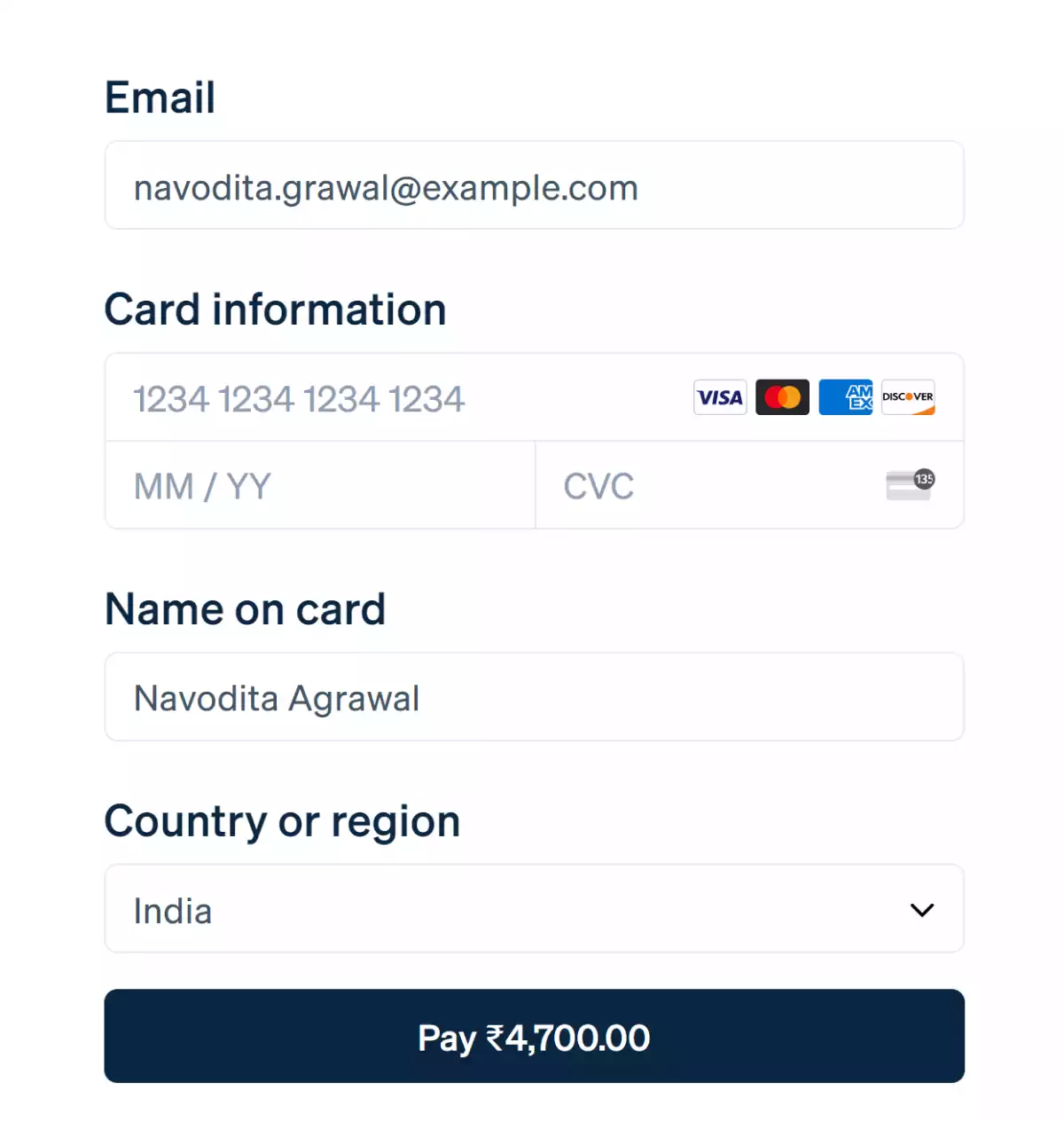 Syncs with everything, never get double-booked again.
Your availability is cross referenced with – 'google calendar', clinic timings, public holidays and of course your personal roster (across multiple clinics, if required).
Be a champ on social media
You can integrate our online booking service on Facebook and Instagram. Get found where patients look.
Keep your team in the loop
We have made it super-easy for your team members to sift online bookings from the rest, on the common scheduler. They can get notified too each time there is a new booking made.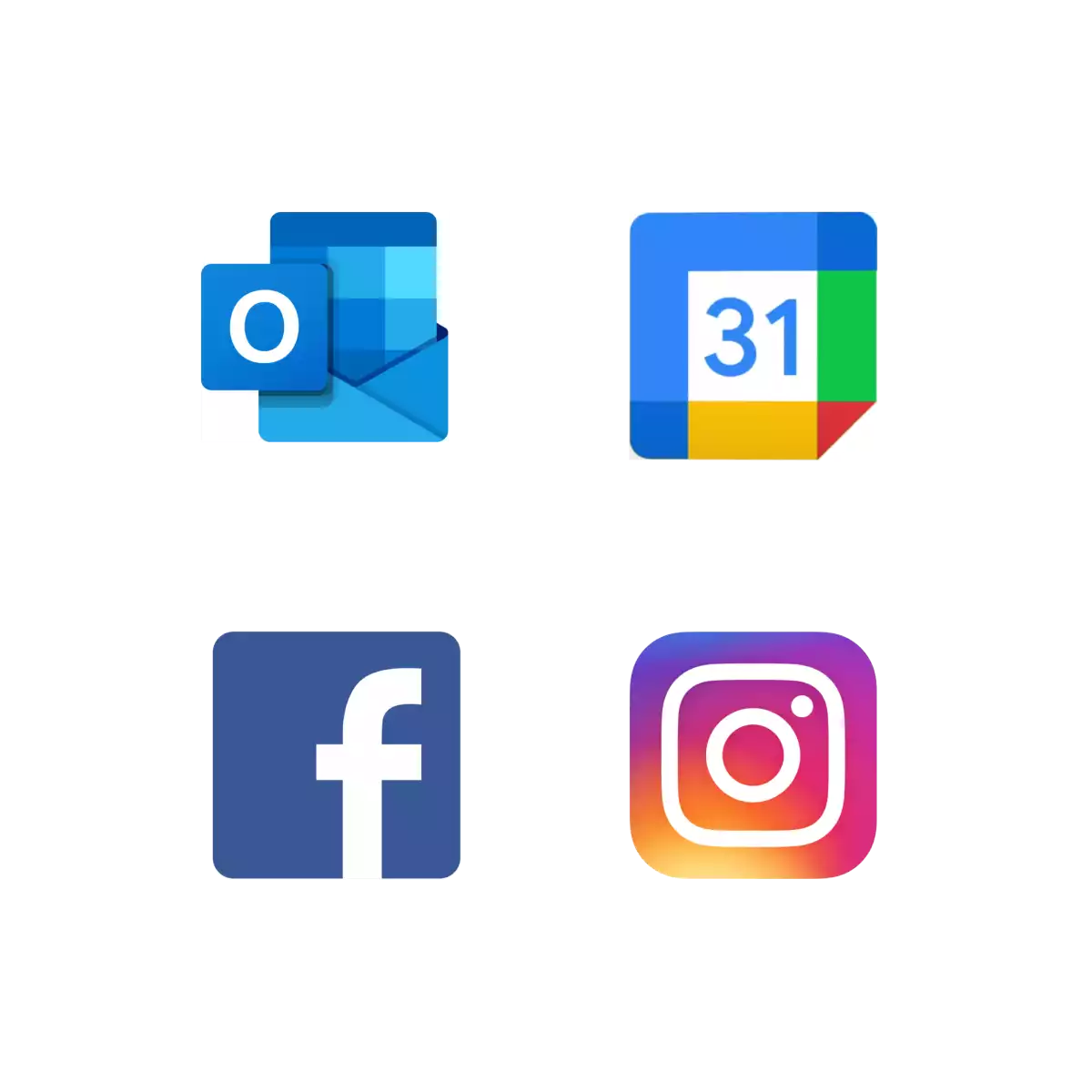 See live the cutting-edge technologies your Clinic can have. 1-on-1 walkthrough by a Product Specialist.
Customizable EMR

Patient Engagement

Virtual Assistant