Build and control your online reputation on your terms
Delight patients with free points when they share feedback. Act on those that matter, share the ones you like. Do it on your own website, so you retain complete control.

KISS.
Keep it super simple. Patients can give feedback in just a few seconds on a straightforward rating scale. No lengthy forms or tedious checklists.
Get Recommendations and Referrals
Patients can express their willingness to recommend you to others, by just a switch of a button.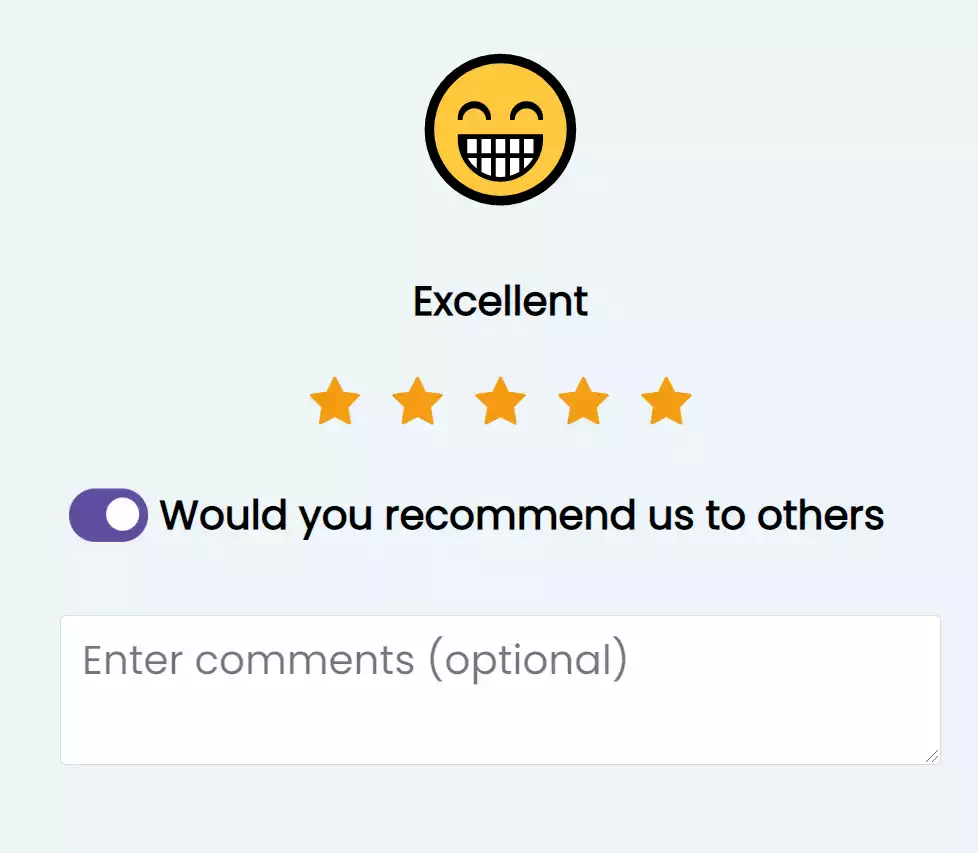 Make sharing feedback easy.
Patients can share feedback from the patient portal, from an e-mail or simply through a SMS link. Multiple feedbacks can be submitted through 1 single link.
Get an X-ray on clinic operations
Get to view all aspects of the patient's feedback in a single dedicated report. Draw insights on what is working and what needs improvement.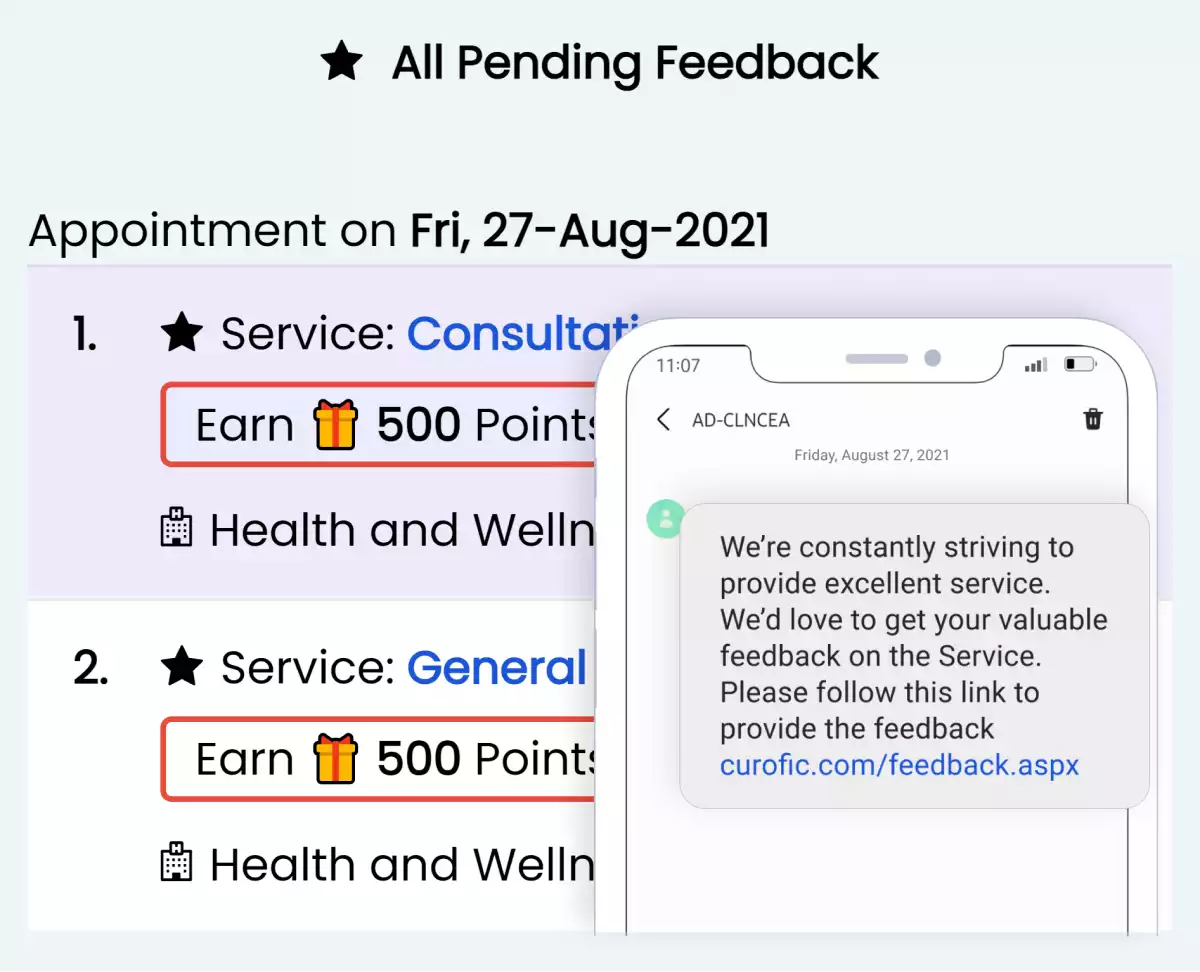 Make Feedbacks fun and rewarding.
Attractive emoticons and online celebrations positively re-enforce the feedback giving process. Delight your patients further by offering free points on every feedback.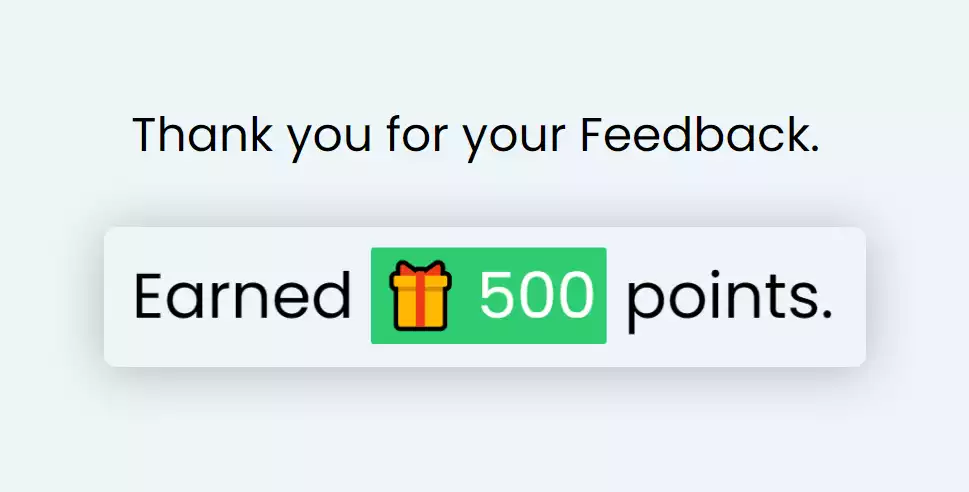 Nip negative feedbacks in the bud.
You can setup a crack clinic team that gets notified on every negative feedback. They can reach out to the patient and resolve issues immediately.
Keep feedback fresh and relevant
Feedback links auto expire after a few days. You can control the expiry. It ensures you get relevant feedback, closer to when the appointment took place.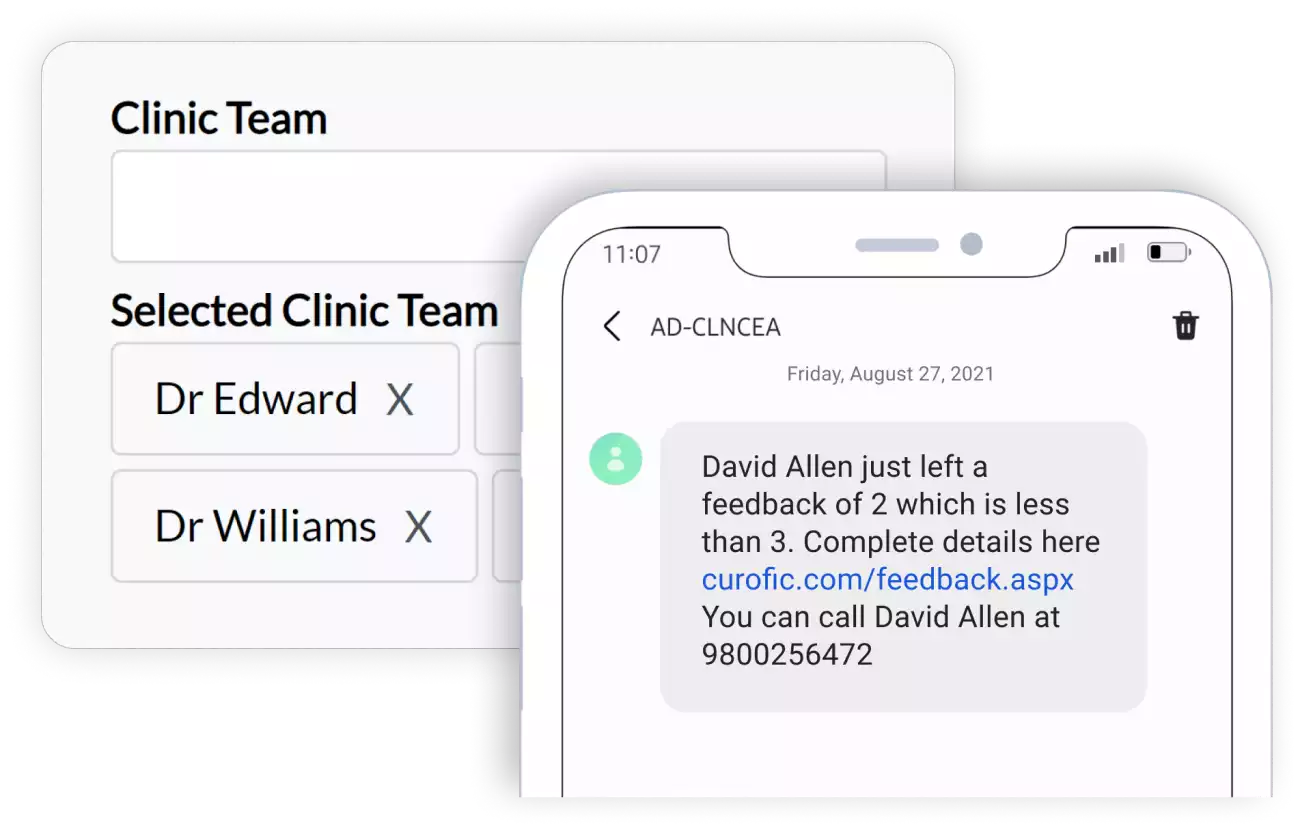 See live the cutting-edge technologies your Clinic can have. 1-on-1 walkthrough by a Product Specialist.
Customizable EMR

Patient Engagement

Virtual Assistant