Sell more Packages. Do it easily.
Sell more with predefined or on-the-fly, packages. Track easily. Price better with easy payment terms. Used by some of the largest clinic chains in the world.

Left digit pricing.
Create the package you want, at the price which will 'sell easy'. Just edit the final price to end it in 9's e.g., 2,999. The discount per item, taxes, split between service or product, everything gets computed for you.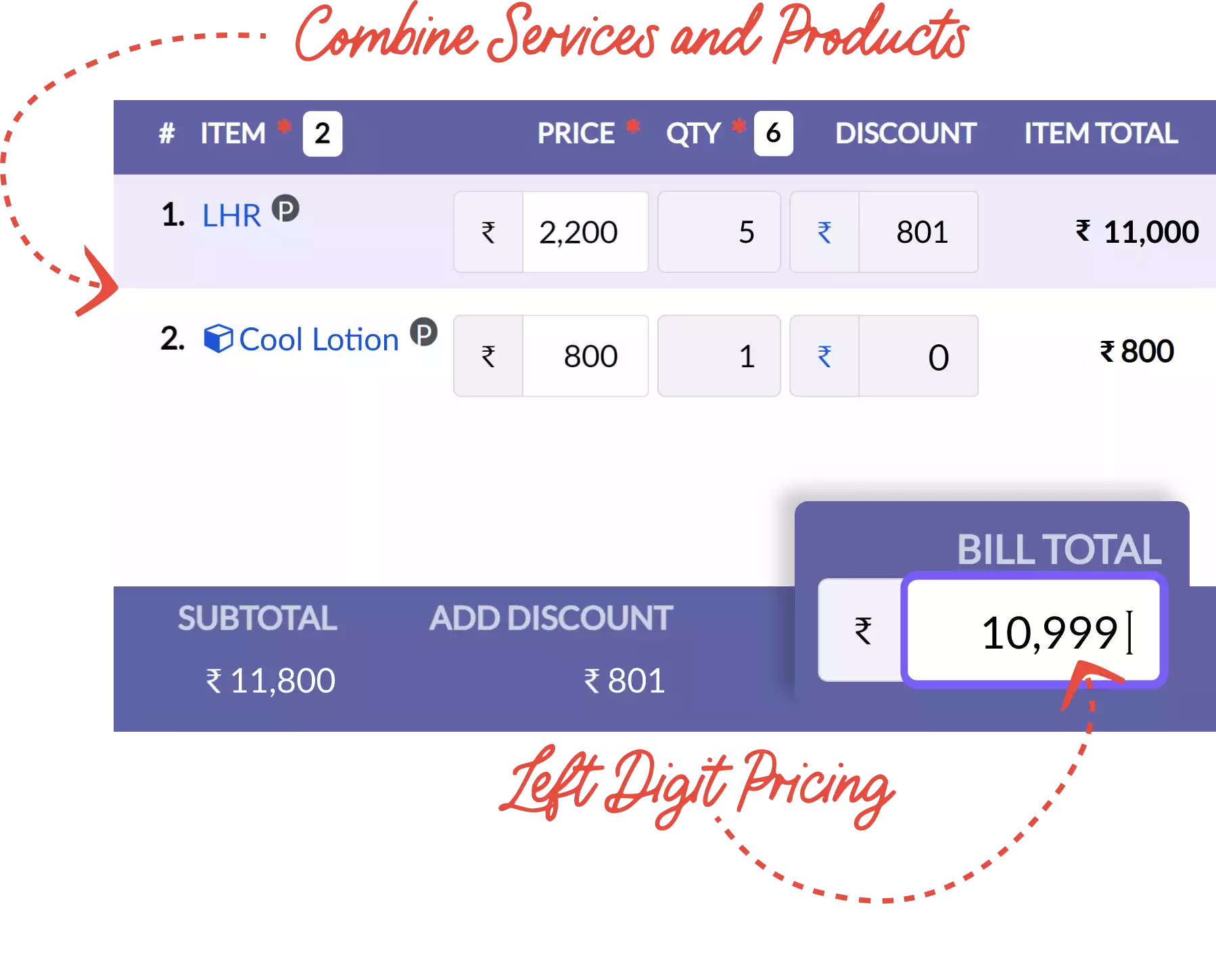 Increase closing rates with tailor made packages.
You can also create custom combos of services and products at the 12th hour during billing. Give it the price you want. A package gets created automatically in the background for tracking. New packages can be assigned to the patient from the scheduler, EMR or billing. It takes just 1 click.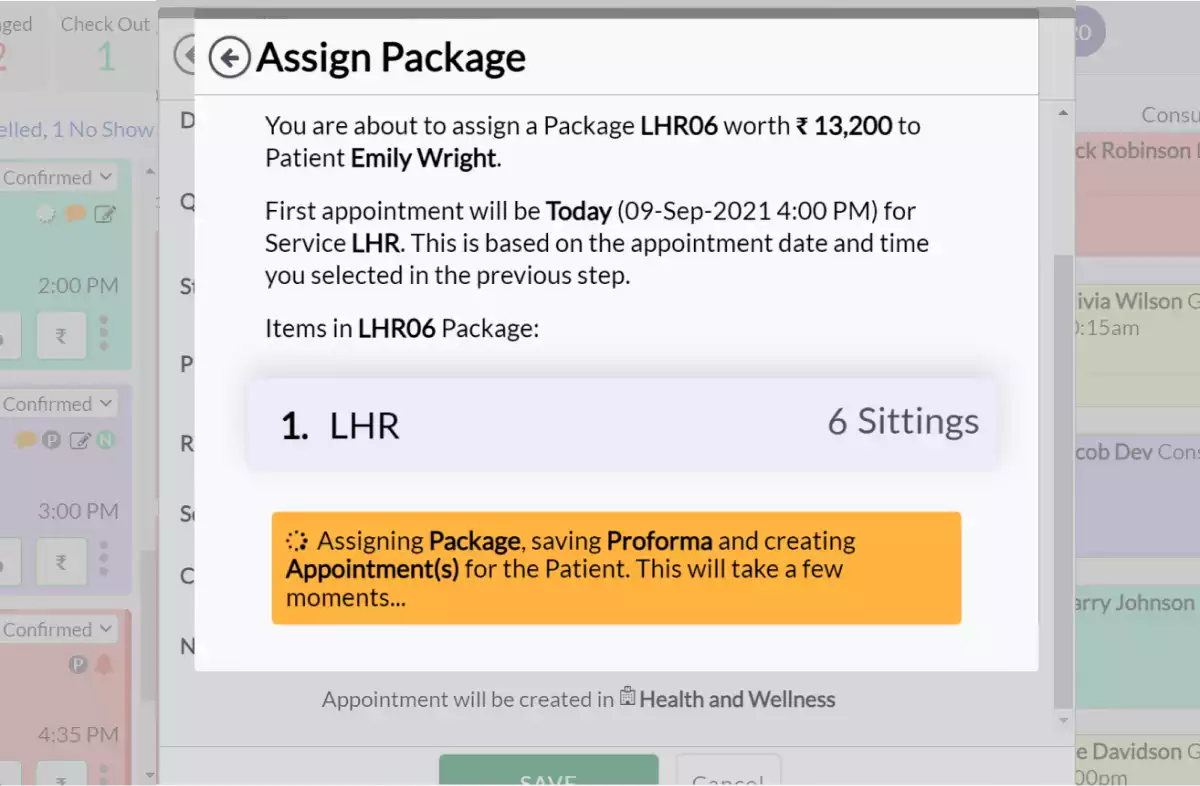 Package tracking so simple, you can do it blindfolded.
See the number of sessions completed, and what's left. Drill down for details. Audit is just 1-click.
Don't ask, just tell.
A front-desk staff cannot and need not remember which patients are on which packages. As soon as they try to create a new appointment, the system auto pop-ups the list of ongoing packages of that patient to choose from.
Hands-free updating of package sessions.
As soon as an appointment is checked out, the associated package item gets marked as complete. Package items are consumed automatically. You can of course manually mark items as complete/incomplete too.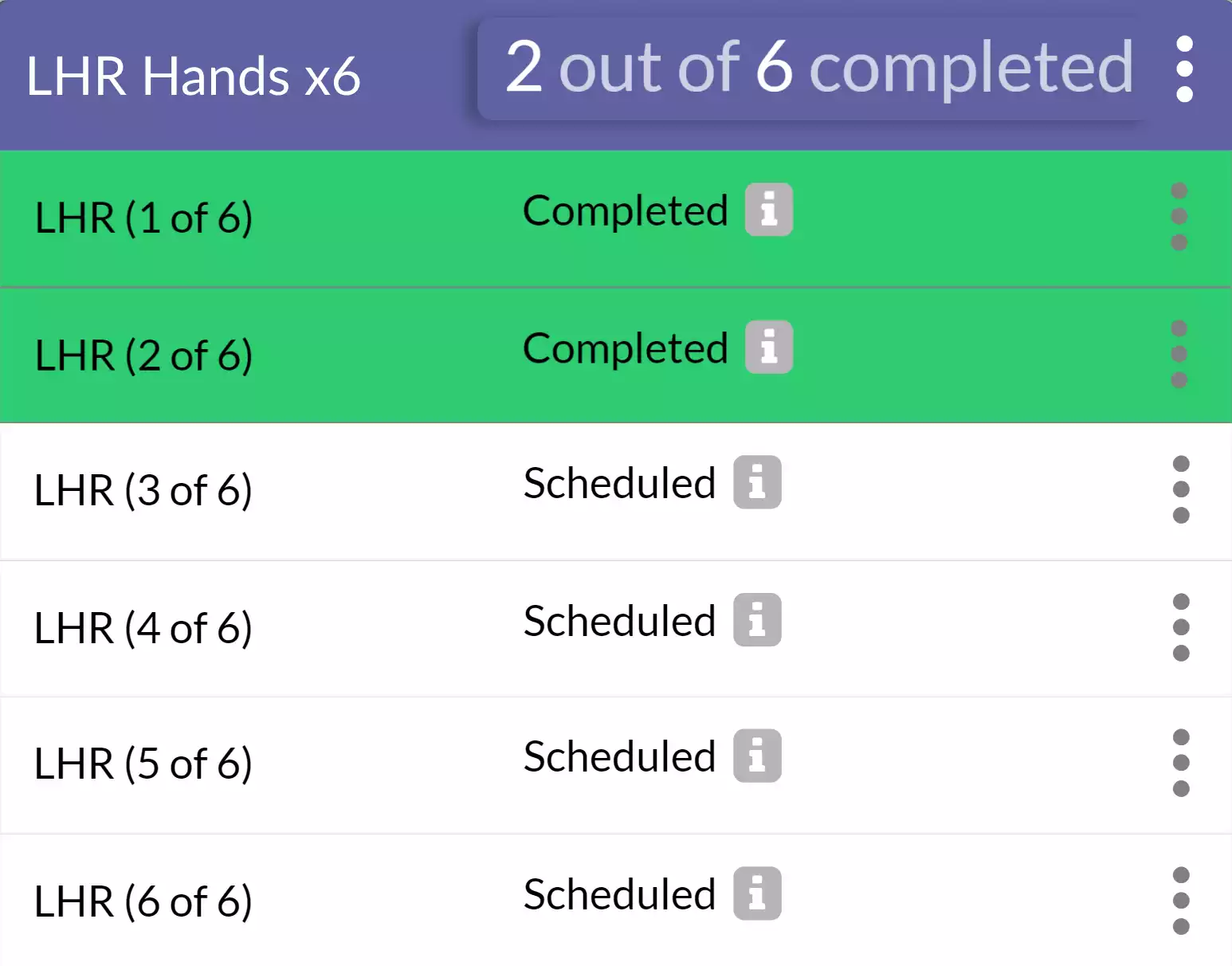 Sell big by lowering upfront costs with Payment Terms.
Start easy instalments for payment of packages. Tailor it as per package price. For example, you could break-up the cost of an expensive package over a larger no. of instalments to make it easier to buy.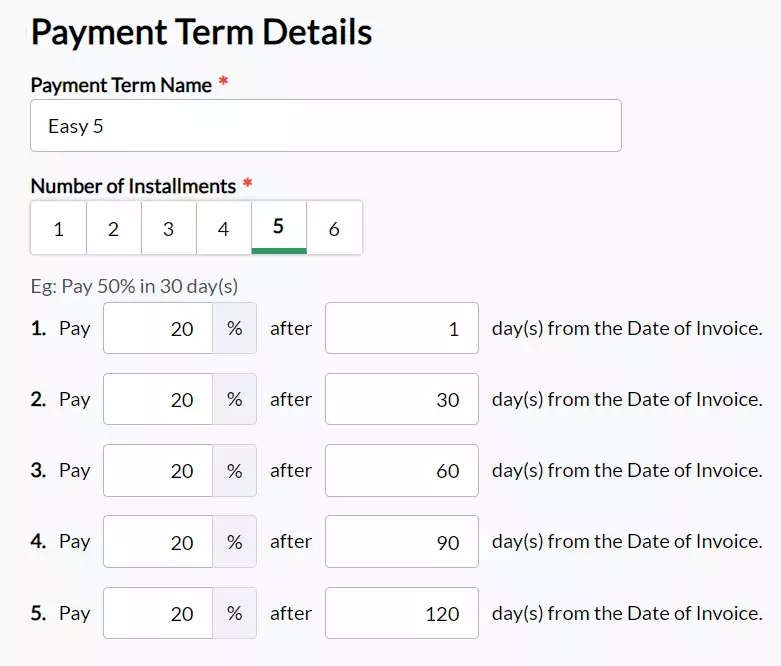 Introduce checks and balances with Authorisation.
Setup a threshold for package discounts. If a deal exceeds that, it will be put on hold till authorised by the supervisor.

Empower Patients with online access to packages.
Patients can view their packages online. You can print and email it to them too.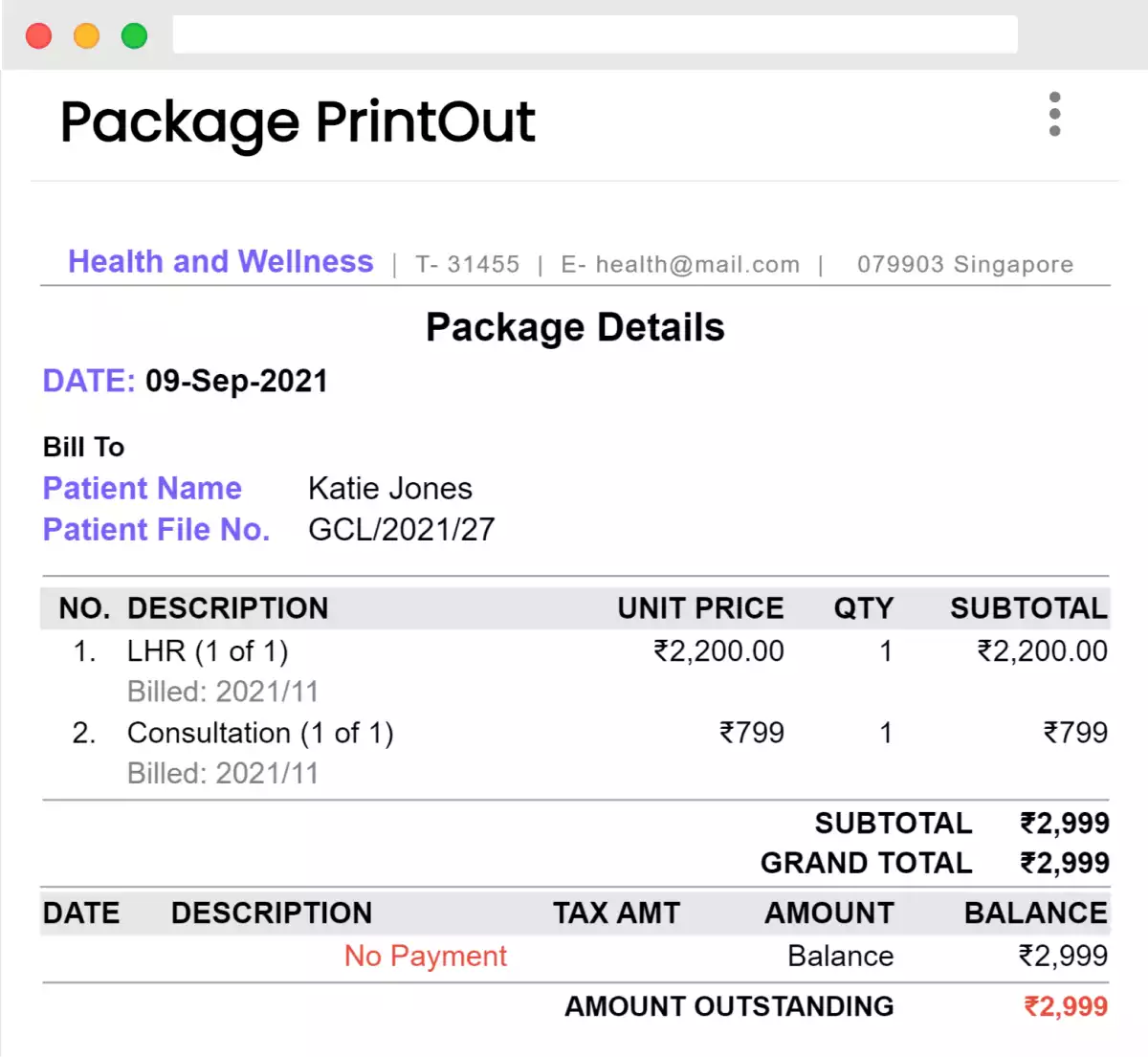 Earn more by introducing Cancellation Policy.
If a package gets cancelled midway, you get the option to take back discounts for completed sessions. Alternatively, you may also charge a flat penalty.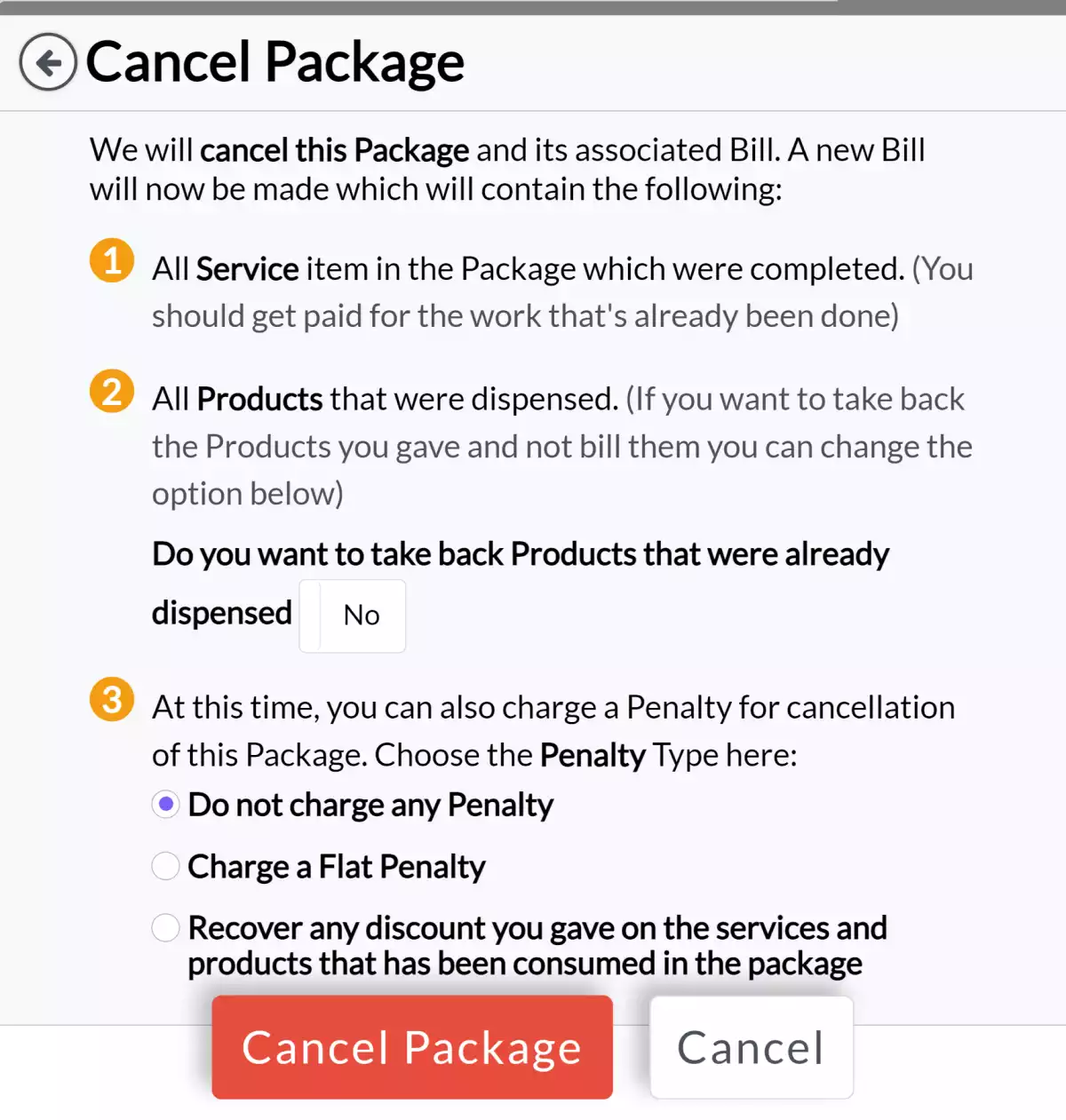 Increase usage with auto-scheduled appointments.
Just select a staff and a start date. The various services in a package get auto scheduled for you. Appointments are spaced apart based on the best practise interval that should be maintained for that service.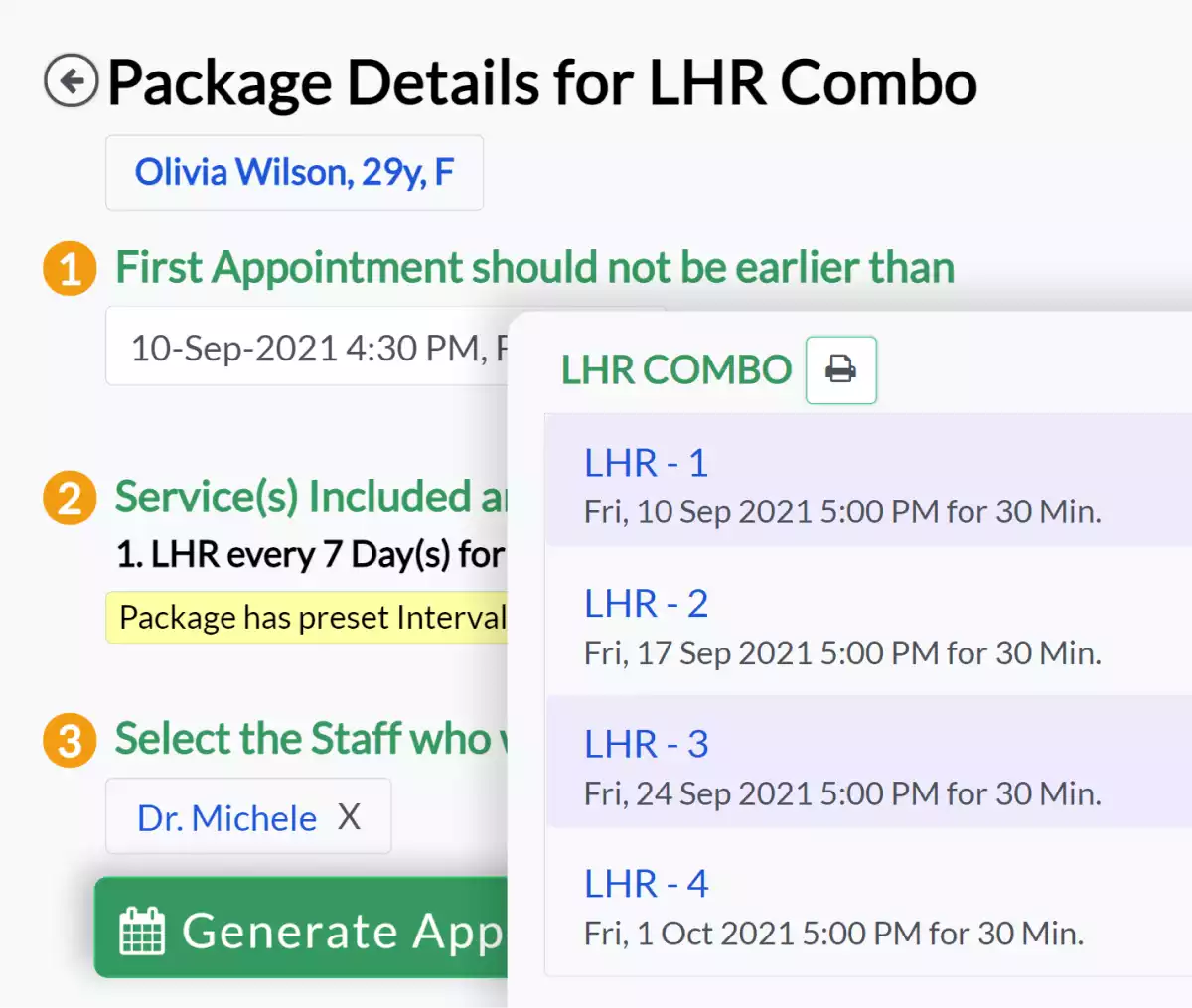 Automate billing rules. Sit back and relax.
RULE 1: Only products can be billed not services.
RULE 2: Services can only be sold when they are part of a package.
RULE 3: A bill may contain a max of 1 service, anything more and it's a custom package.
Just make the rules and leave implementation to Clinicea. Your staff will never be able to make errors in billing again.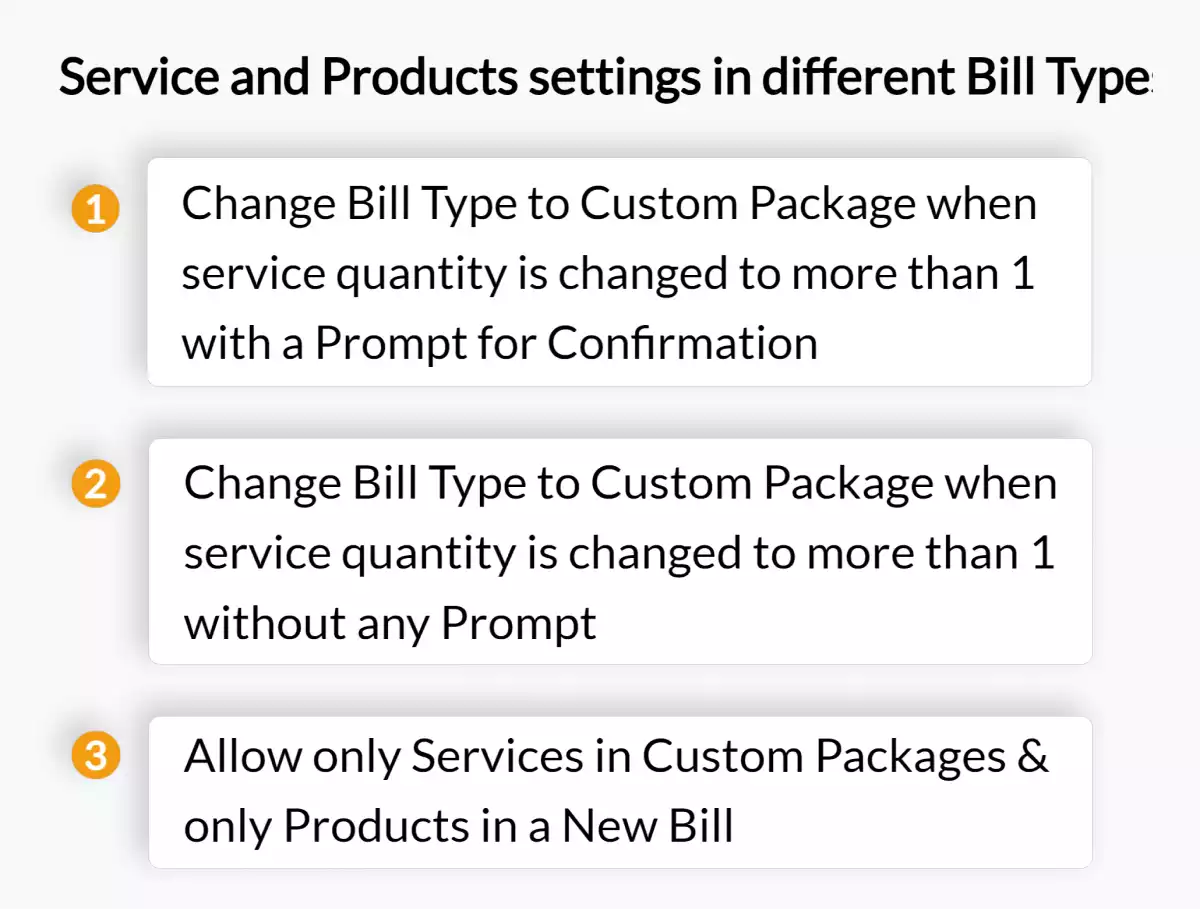 Why Clinic Chains Love our package module.
You can in a click
Change pricing of the same package based on clinic location
Make a package available or unavailable from various clinics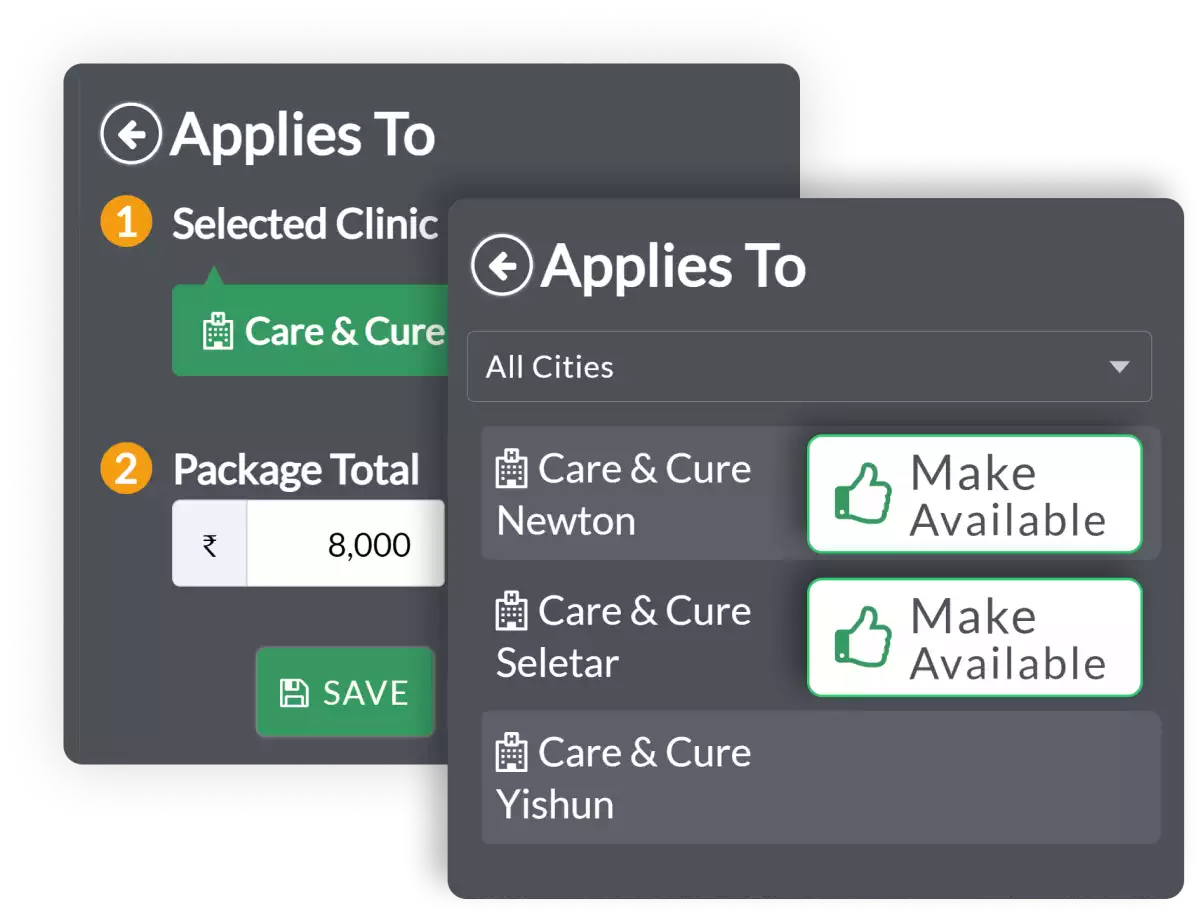 Sell, Sell, Sell
Offers promotions targeted at specific packages.
Quote it
Generate a quote, negotiate the final price. In a click convert it to a package.
Points System
Skip earning of points, on sale of steeply discounted packages.
Commissions
Give commissions for every package sold. Increase % for high margin packages.
Before or after taxes
Display package prices with or without tax, as preferred by your team.
Say goodbye to double consumptions
Your front desk cannot rebook a completed package session. In fact, they cannot even accidentally make 2 future bookings for a due session.
Discounts expectations
Packages are usually discounted to begin with. You may be giving additional discounts to close a sale. Keep expectations in check by showing only the add-on (not cumulative) discount on printouts.
Gender-aware
Only gender relevant packages are displayed at the time of sale. Removes possibility of human error.
Focus on what really matters
Identify ongoing from completed packages. Sort through those that have appointments from those which don't.
Paperwork & Consent
Automate generation of paperwork and e-consent for packages. Get things in order, before you start any treatment.
See live the cutting-edge technologies your Clinic can have. 1-on-1 walkthrough by a Product Specialist.
Customizable EMR

Patient Engagement

Virtual Assistant